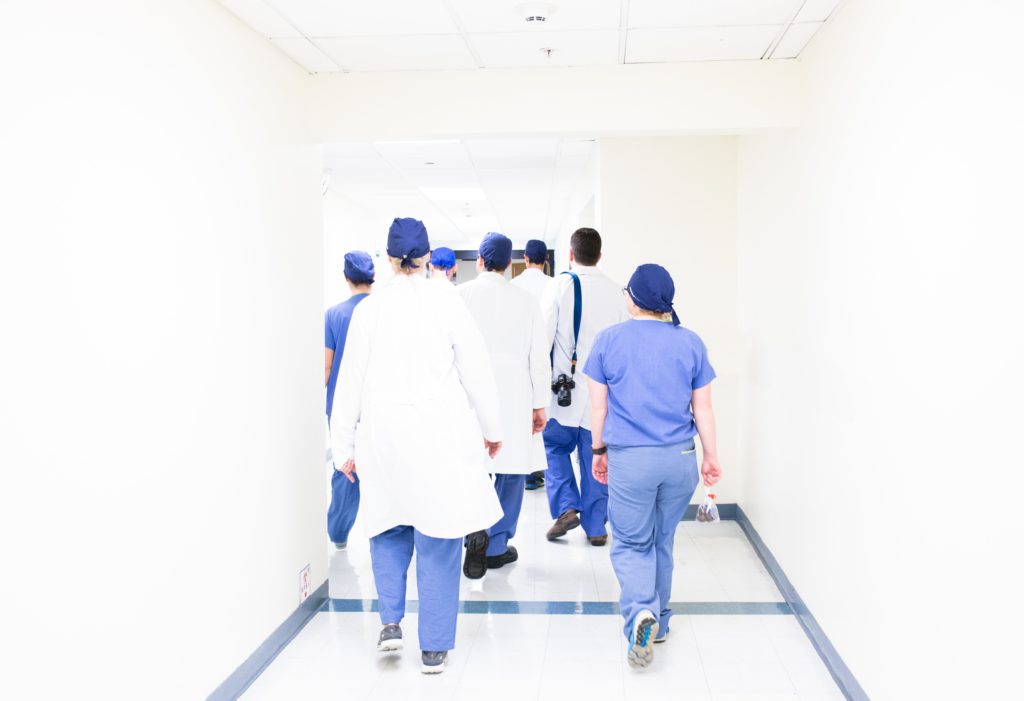 Medical malpractice occurs when a healthcare professional causes injury to a patient through an instance of negligence or incompetence. Medical malpractice can occur during pre or post-surgical care as well as aftercare. Medical malpractice cases are usually very complex, so it is important to find an experienced medical malpractice lawyer on Long Island to fit your needs. If you have experienced harm from a healthcare professional that you believe was caused by negligence, look to the team at Tannenbaum, Bellantone, & Silver, P.C. for assistance.
What Qualifies As Medical Malpractice?
When a doctor causes you injury by not providing you with appropriate or acceptable care, medical malpractice occurs. You may have been a victim of medical malpractice if your physician or hospitable acted in a way that was not up to normal standards. Here are a few examples of medical malpractice that can lead to a lawsuit:
Information was withheld from you about your condition, causing injury.
Misdiagnosis or failure to diagnose
Early discharge
Improper testing
Wrong-site surgery
Unnecessary surgery
Use of improper or faulty equipment during surgery
Misreading lab results
You suffered a permanent or severe injury under the care of a healthcare provider.
You or your baby were injured by your doctor during childbirth
If any of these examples apply to you, you should speak with a medical malpractice lawyer on Long Island.
Questions To Ask A Medical Malpractice Lawyer
As you search for the right medical malpractice lawyer on Long Island, you should consider asking these questions to ensure that they are the right fit for your case:
How long have you been practicing medical malpractice law?
What is the extent of your medical knowledge?
What is your experience and success in handling medical malpractice cases? – Medical malpractice lawyers will have years of experience and have successful cases to prove this. An experienced lawyer will know the best approach to ensure your case's success.
How many of these cases have you taken to trial? – A lawyer with a lot of trial experience will be extremely beneficial if your case goes to trial.
Does my case have a statute of limitations? Do I need to file within a time limit to be entitled to compensation?
Which factors will work in favor of my case?
How many medical malpractice cases have you won?
Who exactly will be handling my case?
What expenses will I be responsible for?
All of these questions are important in ensuring that you receive the best possible assistance with your case. An experienced medical malpractice lawyer on Long Island will stay up to date on new information and will be extremely knowledgeable about the field of medicine. Medical malpractice cases are highly complex and often involve complicated medical jargon and procedures. Your lawyer will need a lot of information to get a better understanding of all the details regarding your case. For a claim to be considered medical malpractice, it must have these characteristics:
The injury was caused by negligence – A healthcare professional violating the standard of care is not sufficient proof for a medical malpractice claim. The patient must be able to prove that the injury they sustained was directly caused by the doctor's negligence. If you were unhappy with the outcome of your procedure, that is not malpractice.
Significant damages were caused by the injury– The patient must show that they endured significant damages as a result of negligence. This includes a loss of income, disability, hardship, or significant medical bills.
Standard of care violations – There are medical standards acknowledged by the law as being acceptable. You as a patient have the right to assume that a healthcare professional will uphold these standards. If you feel that this is not the case, you can try to prove negligence.
Your health is extremely important. If you feel that you aren't being provided with proper medical care, do not be afraid to find a new doctor. When you or a loved one fall victim to medical malpractice, the feeling can be overwhelming. Seek out a medical malpractice lawyer on Long Island at Tannenbaum, Bellantone, & Silver, P.C. so you can be confident that you are being properly represented!
Medical Malpractice Lawyer on Long Island
Medical malpractice can cause you a great deal of harm, both physically and psychologically. At Tannenbaum, Bellantone, & Silver, P.C., we strive to provide you with the best possible legal assistance to help you get the compensation you deserve. If you have been a victim of medical malpractice, do not hesitate to contact us for a consultation.