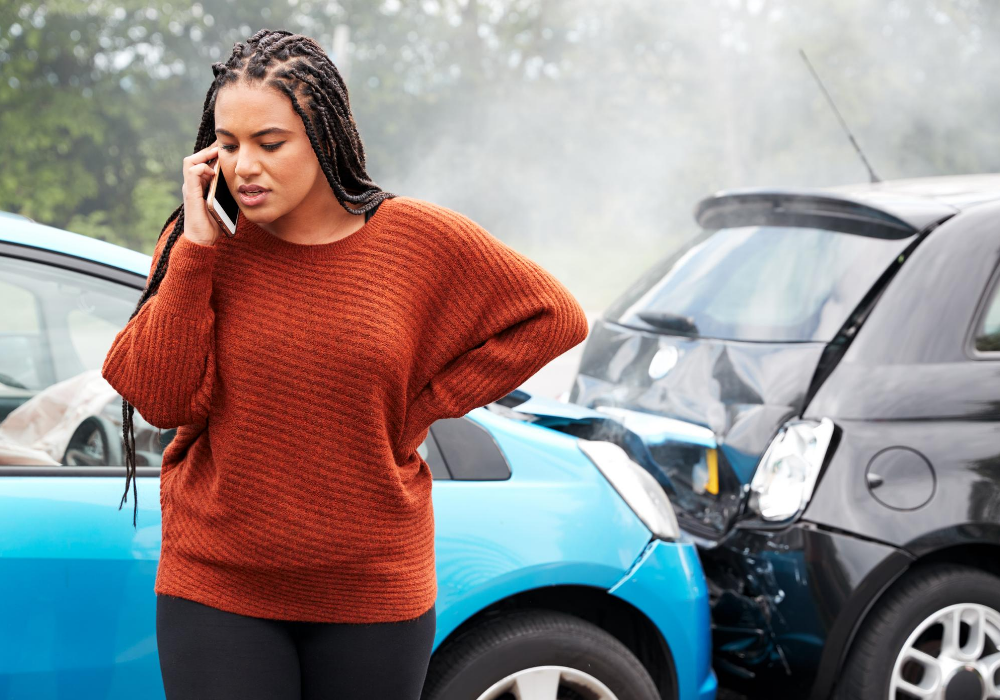 12 Nov

What Are Typical Injury Claims In A Car Accident Lawsuit?

Have you recently been involved in a car accident? Are you wondering what sort of legal action you should now be taking? At Tannenbaum, Bellantone, & Silver P.C., we have the answers for you. Our expert attorney team is well-versed in this area and can help you receive the damages you are entitled to after an accident. Please continue reading to learn more about the common injury claims made in a car accident lawsuit.
Common Car Accident Injuries
Before we dive into the claims that are typically made during a car accident lawsuit, our team would like to discuss some of the common injuries that people are faced with after this type of incident. In many cases, these injuries will require medical attention, and the expenses needed to cover them can be recouped with a lawsuit. If you find yourself dealing with any of the below, consider reaching out to our team right away:
Soft tissue injuries.
Whiplash.
Scrapes and cuts.
Concussions.
Bone fractures and breaks.
Questions Regarding These Injuries
When you've decided to move forward with a lawsuit, you need to be ready for the defense team to question your claims. Even if your injuries are valid, and the defendant is at fault for the accident, the opposing legal team will be doing everything in their power to limit the amount of money their client will have to pay. Fortunately, when you work with us here at Tannenbaum, Bellantone, & Silver P.C., you'll be well equipped to handle this situation. Some of the questions regarding your injuries that will be thrown at you may include the following:
Were you wearing a seat belt at the time of the accident?
What area of the car was hit?
Was your body facing straight ahead when the accident occurred?
Was it a low-speed or high-speed collision?
Did the vehicle have airbags?
Out-Of-Pocket Expenses
The most common injury claim made after someone has been in a car accident is for out-of-pocket expenses. When you're injured, insurance companies pick up a brunt of the costs that come with the accident. However, in all likelihood, not all of the prices will be covered by your plan. The out-of-pocket expenses you're expected to pay can quickly add up and put a financial strain on your situation. Our team at Tannenbaum, Bellantone, & Silver P.C. can help prevent that from happening. We'll help create a record of all of your expenses that can be easily presented to the court, allowing a fair ruling to be made.
Pain And Suffering
Although this is more difficult to calculate than out-of-pocket expenses, another claim that can be made to help keep you financially protected is pain and suffering. Pain and suffering refers to both the physical and emotional strain that comes with being involved in a car accident. When a person becomes badly injured in a car accident, they'll likely receive damages for this injury's treatment and rehabilitation. However, when claiming pain and suffering, it takes it one step further. The plaintiffs can also receive damages based on the emotional stress the injury has placed upon them, in addition to the previously mentioned medical costs.
Calculating Pain And Suffering
Unlike with out-of-pocket expenses, the calculation for pain and suffering is not very straightforward. A lot of various factors go into coming to the final payment number. Below are just some of what goes into calculating the pain and suffering amount:
The severity of the injury.
Expected recovery time of the injury.
Whether or not the effects of the injury will permanently linger.
Schedule A Consultation
At Tannenbaum, Bellantone, & Silver P.C., our legal team works diligently to collect the highest amount of damages possible in every case. If you've recently been in a car accident, don't hesitate to reach out for help. Contact our team today and schedule the consultation needed to get this process started.