Tannenbaum, Bellantone, and Silver, P.C is a law firm representing clients who have been injured or sick due to personal injury, nursing home, construction accident, military malpractice, and medical malpractice. Our firm has several Medical Malpractice Lawyer Manhasset NY that can help you or a loved one deal with the damages in medical malpractices. We use several experts from pharmacology, physical therapy, and many other specialists who can assist in maximizing the number of damages recovered. Our attorneys, Steven B. Tannenbaum and Gregory D. Bellantone, are here to help you and your family receive the justice you deserve and guide you every step of the way.
What is Medical Malpractice?
Medical malpractice is when a healthcare professional fails to provide the proper treatment for the patient, doesn't take the correct action in helping the patient, and gives below standard treatment and care that can cause the patient harm, injury, or death. Another word for medical malpractice is a medical error. This could be from an incorrect diagnosis, treatment, prescription or dosage, or aftercare. Many factors need to be met for something to be considered medical malpractice.
The standard of care was not met – The law requires that all healthcare professionals meet the proper care standard when treating a patient.
Negligence caused an injury – It needs to be proven that the injury occurred due to negligence from the provider and that if there was no negligence, the injury would have never happened.
Serious consequences occurred from the injury – the client claiming medical malpractice must prove that a considerable amount of damage occurred due to the professional's negligence.
Tannenbaum, Bellatone, & Silver, P.C. has several Medical Malpractice Lawyer Manhasset NY that can help defend your case.
Consent
In many circumstances, medical malpractice cases can occur when the doctor or medical professional did not get informed consent from the patient. If the patient does not provide informed consent to the doctor before the procedure and there is harm or injury that occurs, the doctor is held liable for any damages that have ensued.
For example, if a doctor is doing a procedure on a patient where there is a 30% chance or more the patient could lose a limb and fails to inform the patient of this, the doctor is liable if the patient loses a limb even if the procedure was completed correctly. The reasoning for this is because if the patient was aware of this risk, he or she could have potentially opted out of the procedure.
What are the types of damages?
Three different types of damages can occur in a medical malpractice case, and it is essential for you, the plaintiff, to understand them.
General Damage –
The first type of damage is general damages. These types of damages directly affect the patient and do not have an exact price on them because it is the patient's life. This could include: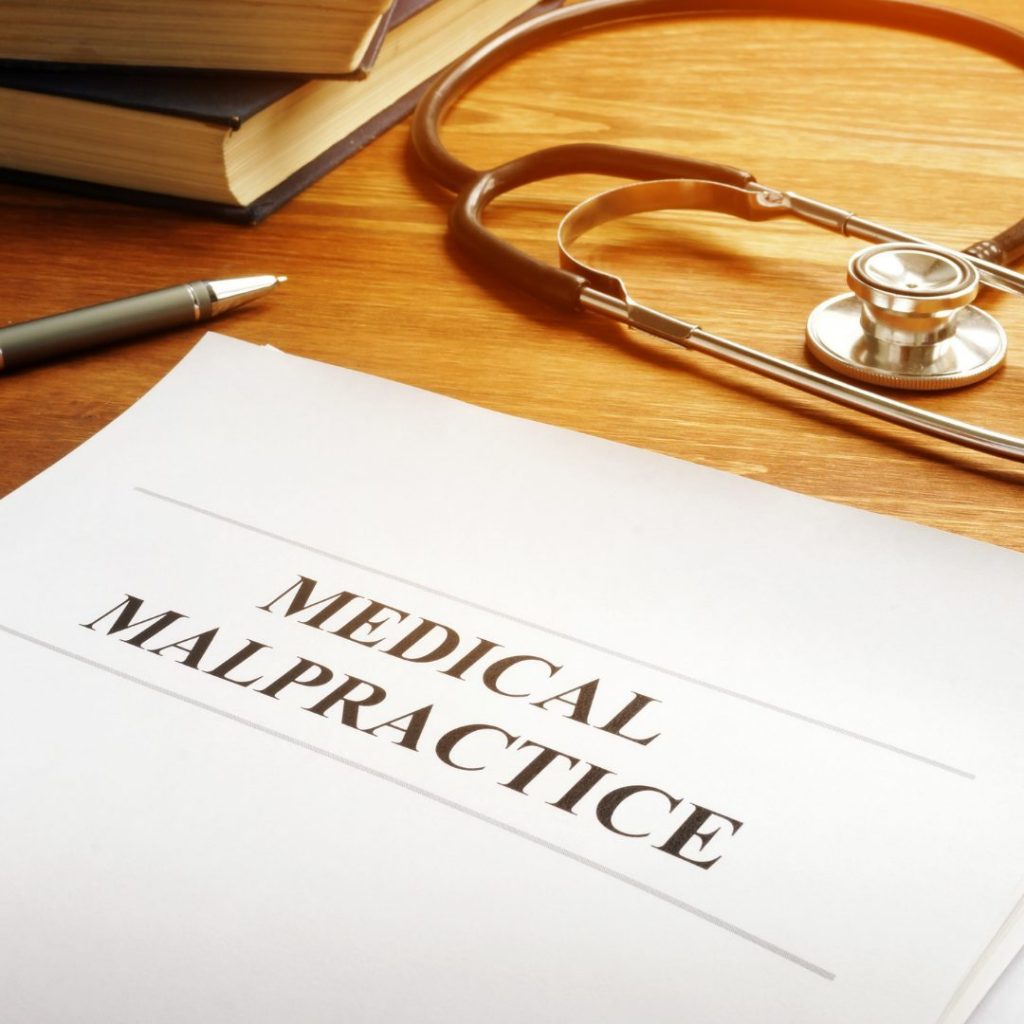 Loss of happiness and function in life
Suffering – mental or physical
Loss of future
Special Damage –
The next type of damage in these cases is special damages. These types of damages differ from general damages because an actual number or price can be determined. This could include:
Medical bills
Money lost from missing work
These damages are much easier to determine because there is usually clear evidence for the patient to show in the case.
Punitive Damage –
Punitive damage is much different from the other two in that it must be proven the doctor knew he or she was committing malpractice on the patient. A good example to represent this could be that a doctor intentionally left an object in the patient during surgery, so they would have to come back for a second surgery to get it removed.
Tannenbaum, Bellatone, & Silver, P.C. has several Medical Malpractice Lawyer Manhasset NY that can help you determine which types of damages and compensation you are entitled to.
Damages based on the death of the patient –
Some damages could be collected when the victim of medical malpractice is deceased.
Survival Statues –
The family or estate of the deceased is allowed to collect the damages that occurred from the malpractice incident until their death. These damages can include everything that would have originally been collected if the patient had survived, excluding the damages for future needs.
Wrongful Death Statute –
In the wrongful death statute, the family is allowed to collect damages based on the future loss of the patient. This includes the patient's salary and also considers spending habits and working habits.
Medical Malpractice Lawyer Manhasset NY
Tannenbaum, Bellantone & Silver, P.C is a law firm located in Manhasset, NY, that can help you, or a loved one fight a medical malpractice case. Our attorneys are dedicated to helping you get the justice and damages you deserve. Along with the Medical Malpractice Lawyer Manhasset NY, our lawyers will represent you in many other types of cases.