Tannenbaum, Bellantone & Silver P.C. is a law firm that limits its practice to the representation of injured and sick clients in personal injury, medical malpractice, nursing home, construction accident, military malpractice, automobile accidents, and premise liability litigation. Our firm is trial counsel to many well known and respected firms throughout the metropolitan area. We have a long and successful track record in our areas of practice.
We work with recognized doctors, certified industrial hygienists, pharmacologists, physical therapists, economists, vocational specialists, life care planners, accident reconstructionists, and other experts to maximize the value of your case.
To better serve the needs of our clients and to assure proper attention to every case, we limit our practice to the representation of seriously injured people. If you are unable to meet with us at our offices, we will be pleased to meet with you at a convenient location. Please feel free to contact us to obtain an evaluation of your case. One of our attorneys will promptly respond to your inquiry.
MEET OUR ATTORNEYS:
Contact Our Queens Car Accident Lawyer
---
Car Accident Law in New York
If you are driving an automobile, it is your responsibility to be careful and diligent while driving. However, even if you are being cautious, the actions of other drivers can still affect you. No matter how careful you are, if another driver is acting irresponsibly or recklessly, you may find yourself in an accident. In these situations, we believe you have the right to compensation for any losses you have suffered.
At Tannenbaum, Bellantone & Silver, P.C., we have experience in representing drivers and their families on Long Island for years. We have helped countless families through hard times and various types of automobile accidents. We will fight hard to get you what you deserve.
Unfortunately, many situations can lead to automobile accidents. While this is out of your control, understanding which type of accident you have fallen victim to can help your case. Some of these accidents may include:
Distracted drivers
Drunk drivers
Faulty brakes, tires, or other equipment
Falling asleep at the wheel
Road rage
Negligence
Should I Hire a Car Accident Lawyer?
In any of these scenarios, along with many others, we believe that if you deserve compensation for your suffering. That is why we continue to represent families who have been involved in automobile accidents, and fight our hardest to help them get the support they are due. If you or a loved one has been involved in an automobile accident, do not hesitate to call us at Tannenbaum, Bellantone & Silver, P.C. For more information on how TBS lawyers can help with your auto accident click here.
---
When Should I Hire An Attorney For A Car Accident?
Getting into a car accident can be extremely overwhelming. You could sustain physical or mental injuries from the accident and be left with questions about how to move forward. If you are injured from a car accident, seek medical attention immediately. After this, you should consider hiring a car accident lawyer Queens, NY.
When Should You Hire An Attorney For A Car Accident?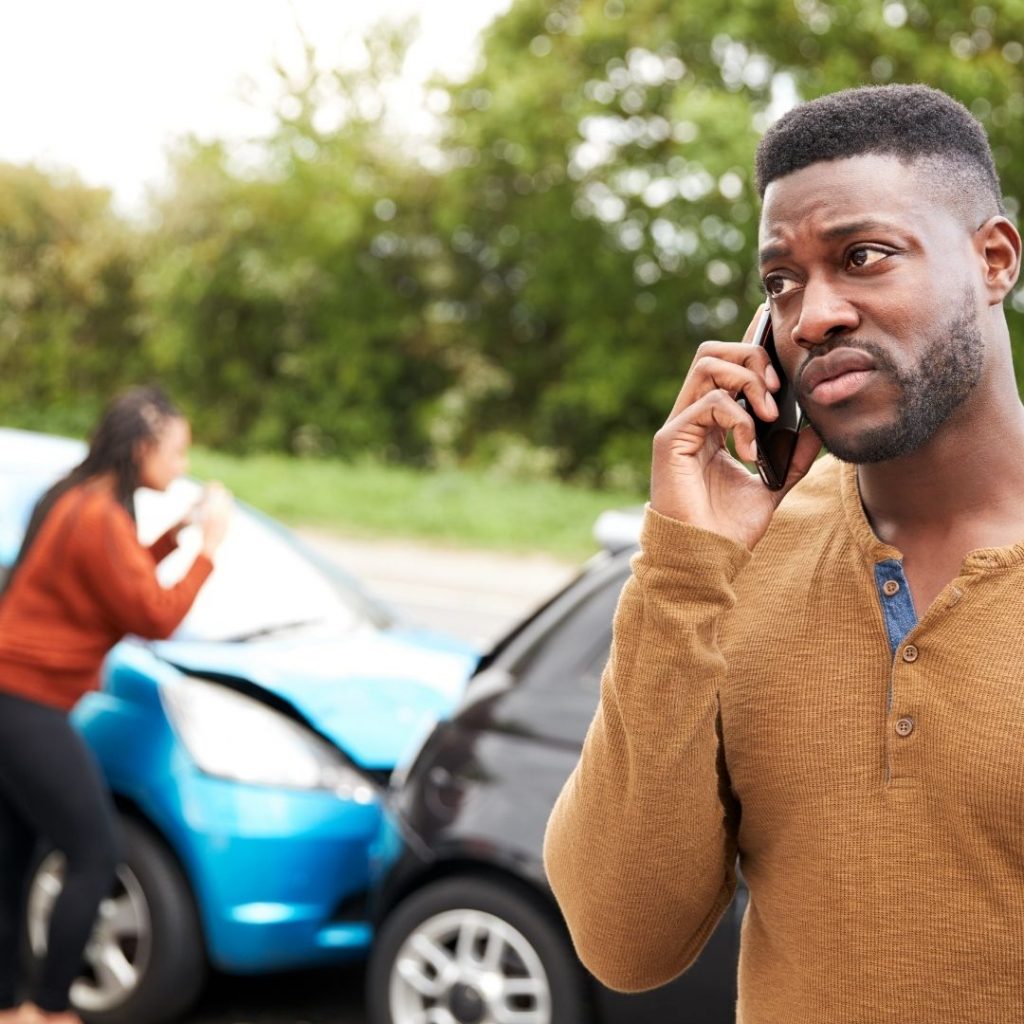 Hiring a lawyer after a car accident is very important because claim adjusters and insurance company attorneys will start working on claims immediately after an accident. Consulting with a Queens Car Accident Lawyer will allow you to gain some peace of mind as they answer your legal questions and offer you guidance in dealing with insurance companies. The best time to hire a lawyer is shortly after your accident to avoid any costly issues, and before you've reached a settlement with the insurance company. You should hire an attorney after a car accident when:
There is significant damage to your car – If you were in a minor accident that did not involve significant damage, it might not be necessary to contact a lawyer. If there is significant damage, you should speak with an experienced Queens Car Accident Lawyer to protect your rights to be compensated.
You were injured
It's possible that someone else's negligence contributed to causing the accident – You should consult with an attorney when it is clear that someone else's actions played a role in the accident. This can include a drunk driver, an accident involving multiple vehicles, or an accident where you unexpectedly lost control of your car.
You suffered permanent injuries – Severe and permanent injuries can cause many years or even a lifetime of expenses. This can include hospitalizations and surgeries. Another possible outcome is that the injury can stop you from working. An attorney can help you obtain the compensation you deserve.
Someone died from their injuries during the accident – If a loved one died because of another driver's negligence, you could possibly file a wrongful death claim.
You received inadequate coverage for your injuries from insurance – Insurance policies can be very complex. Hiring a lawyer can help you protect your rights.
In many of these situations, hiring a Queens Car Accident Lawyer is highly suggested. For many people, being in an accident is an unpleasant experience. A lawyer can help guide you through the legal process so you can focus on recovering.
What Questions Should You Ask A Car Accident Lawyer?
It is important to find out which car accident lawyer is right for you. Before your first consultation with your lawyer, you should have an outline of the details of your accident available so they can properly assess your case. Having a list of questions you'd like to ask can also be helpful in your decision making. Some helpful questions you might want to ask are:
How long have you been practicing this type of law?
Have you dealt with a case like mine before?
What settlement can I expect to receive?
Will my case end up going to trial? Is mediation an option?
How long will it take to complete this case?
Who will be managing my case?
What expenses will I need to pay?
These questions can help you narrow down the field so you can find someone that works for you. You can also ask them for references from past clients to help you make your decision.
What Can A Car Accident Lawyer Do?
You may be able to seek compensation for damages caused by a car accident on your own, but it is better to do so with the help of a lawyer. They have the experience and resources to help you get the money you deserve, especially if you are still recovering from the accident. Here's what aQueens Car Accident Lawyer can do for you:
Negotiate with insurance.
Gather the evidence to prove your claim.
Put a dollar value on your claim.
Plan out a legal strategy to gain compensation.
Identify all those with legal liability to you.
Many car accident cases can be resolved out of court. A skilled attorney can help you reach the best possible settlement and deal with the insurance companies if they deny you the appropriate compensation.
Queens Car Accident Lawyer
After a car accident, you want to be secure that you received the best possible representation. At Tannenbaum, Bellantone, & Silver, P.C., we will fight for you to make sure you obtain the compensation you deserve. Contact us today to schedule your consultation and get your life back!
---
Common Car Accident Injuries
Before we dive into the claims that are typically made during a car accident lawsuit, our team would like to discuss some of the common injuries that people are faced with after this type of incident. In many cases, these injuries will require medical attention, and the expenses needed to cover them can be recouped with a lawsuit. If you find yourself dealing with any of the below, consider reaching out to our team right away:
Soft tissue injuries.
Whiplash.
Scrapes and cuts.
Concussions.
Bone fractures and breaks.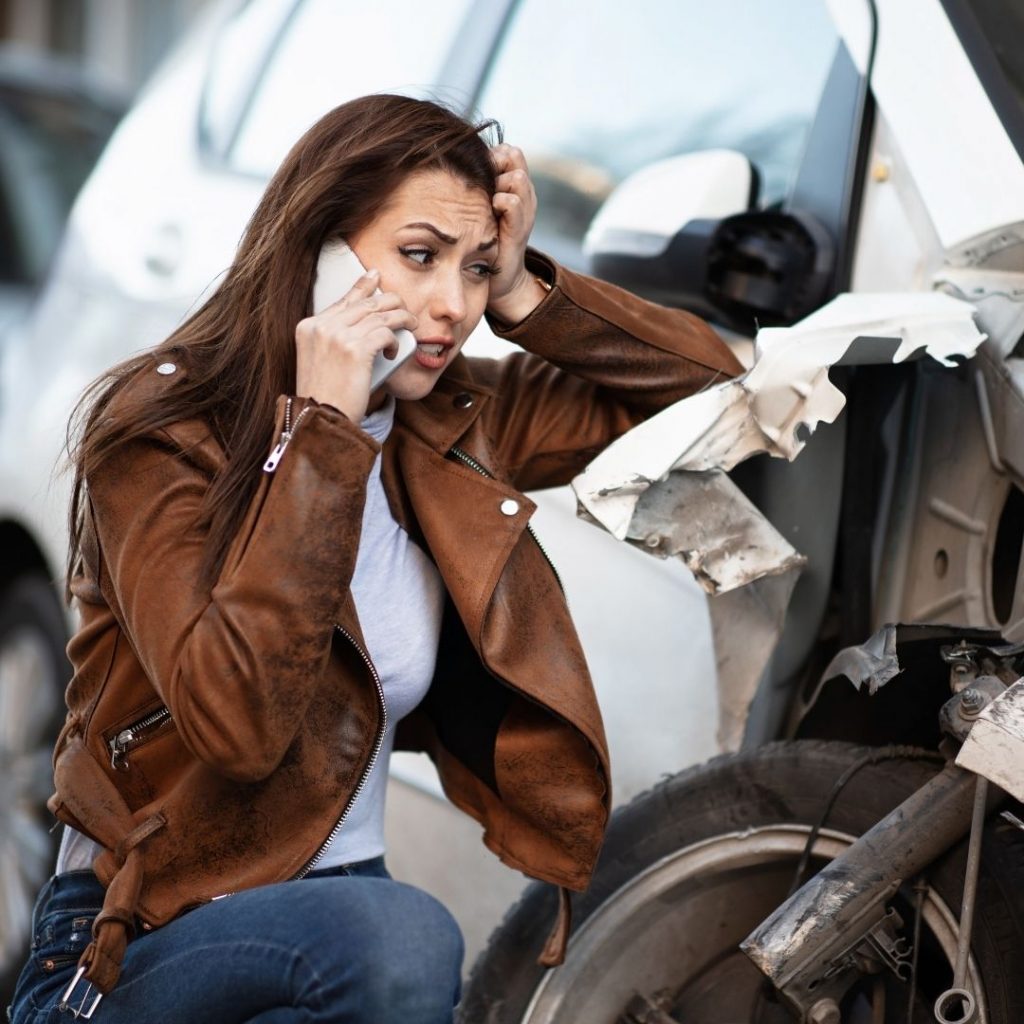 Questions Regarding These Injuries
When you've decided to move forward with a lawsuit, you need to be ready for the defense team to question your claims. Even if your injuries are valid, and the defendant is at fault for the accident, the opposing legal team will be doing everything in their power to limit the amount of money their client will have to pay. Fortunately, when you work with us here at Tannenbaum, Bellantone, & Silver P.C., you'll be well equipped to handle this situation. Some of the questions regarding your injuries that will be thrown at you may include the following:
Were you wearing a seat belt at the time of the accident?
What area of the car was hit?
Was your body facing straight ahead when the accident occurred?
Was it a low-speed or high-speed collision?
Did the vehicle have airbags
Out-Of-Pocket Expenses
The most common injury claim made after someone has been in a car accident is for out-of-pocket expenses. When you're injured, insurance companies pick up a brunt of the costs that come with the accident. However, in all likelihood, not all of the prices will be covered by your plan. The out-of-pocket expenses you're expected to pay can quickly add up and put a financial strain on your situation. Our team at Tannenbaum, Bellantone, & Silver P.C. can help prevent that from happening. We'll help create a record of all of your expenses that can be easily presented to the court, allowing a fair ruling to be made.
Pain And Suffering
Although this is more difficult to calculate than out-of-pocket expenses, another claim that can be made to help keep you financially protected is pain and suffering. Pain and suffering refers to both the physical and emotional strain that comes with being involved in a car accident. When a person becomes badly injured in a car accident, they'll likely receive damages for this injury's treatment and rehabilitation. However, when claiming pain and suffering, it takes it one step further. The plaintiffs can also receive damages based on the emotional stress the injury has placed upon them, in addition to the previously mentioned medical costs.
Calculating Pain And Suffering
Unlike with out-of-pocket expenses, the calculation for pain and suffering is not very straightforward. A lot of various factors go into coming to the final payment number. Below are just some of what goes into calculating the pain and suffering amount:
The severity of the injury.
Expected recovery time of the injury.
Whether or not the effects of the injury will permanently linger.
Schedule A Consultation with our Queens Car Accident Lawyer
At Tannenbaum, Bellantone, & Silver P.C., our legal team works diligently to collect the highest amount of damages possible in every case. If you've recently been in a car accident, don't hesitate to reach out for help. Contact our team today and schedule the consultation needed to get this process started.