DEDICATION. EXPERIENCE. RESULTS.
Tannenbaum, Bellantone & Silver P.C. is a law firm that limits its practice to the representation of injured and sick clients in personal injury, medical malpractice, nursing home, construction accident, military malpractice, automobile accidents, and premise liability litigation. Our firm is trial counsel to many well known and respected firms throughout the metropolitan area. We have a long and successful track record in our areas of practice.
We work with recognized doctors, certified industrial hygienists, pharmacologists, physical therapists, economists, vocational specialists, life care planners, accident reconstructionists, and other experts to maximize the value of your case.
To better serve the needs of our clients and to assure proper attention to every case, we limit our practice to the representation of seriously injured people. If you are unable to meet with us at our offices, we will be pleased to meet with you at a convenient location. Please feel free to contact us to obtain an evaluation of your case. One of our attorneys will promptly respond to your inquiry.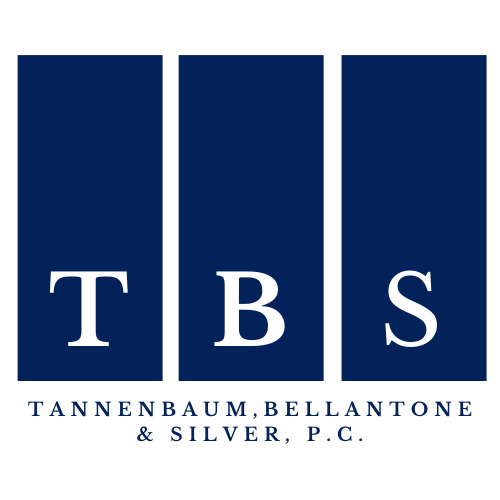 MEET OUR ATTORNEYS:
When you are going through a medical problem, you want to feel like you can trust your doctor. Putting your trust in them during difficult times for you and your family shouldn't ever lead to the question of if you're receiving the best health care possible. However, mistakes can be made and negligence may be present at times. That's where having the right attorney on your side comes into play. If you feel like you have fallen victim to medical malpractice, then know our firm can help!
Medical Malpractice defined:
If you are unfamiliar with medical malpractice, it's when the victim, or family member, may take legal action against a medical or healthcare professional that has deviated from the typical standards of care for their profession. When deviating from those standards, an injury to a patient follows in suit. A few examples of this may include, but are not limited to:
A doctor or hospital violates the standard of care, through negligence or errors in diagnosis, treatment, or aftercare.
The accused negligence or violation causes an injury that is specifically due to the claimed negligence.
The injury creates issues in the patient's life or creates significant damages.
If these conditions are met, then you may be able to be compensated for any problems or complications you may be suffering from.
Which professions are liable?
Typically, medical malpractice liability is based on the laws of negligence. While this law varies by jurisdiction, the targeted professionals can also vary depending on the action that has been filed. Below is a list of professions that may be liable in medical malpractice laws:
Physicians.
Psychiatrists.
Surgeons.
Dentists.
Nurses and Nurse Practitioners.
Midwives.
Physician Assistants.
Allied Health Professionals.
Contact Tannenbaum, Bellantone & Silver, P.C.
When a case of medical malpractice occurs, we understand that the family can be suffering in many ways. While we can not take all of the pain away, our team is dedicated to helping our clients gain any re-compensation they deserve from their case. Make an appointment online or call us at 516-354-0200 and see how we can offer you and your family the support you deserve in your time of need.
---
At Tannenbaum, Bellantone & Silver, P.C., we know that physicians do everything in their power to help their patients. We also understand that due to the nature of the work, issues and complications can suddenly arrive during the treatment process. If this happens to your patients, it's essential to work with a top physician advocate attorney in Suffolk County to keep your practice protected. To learn more about our physician advocacy services, please continue reading?
What Is Physician Advocacy?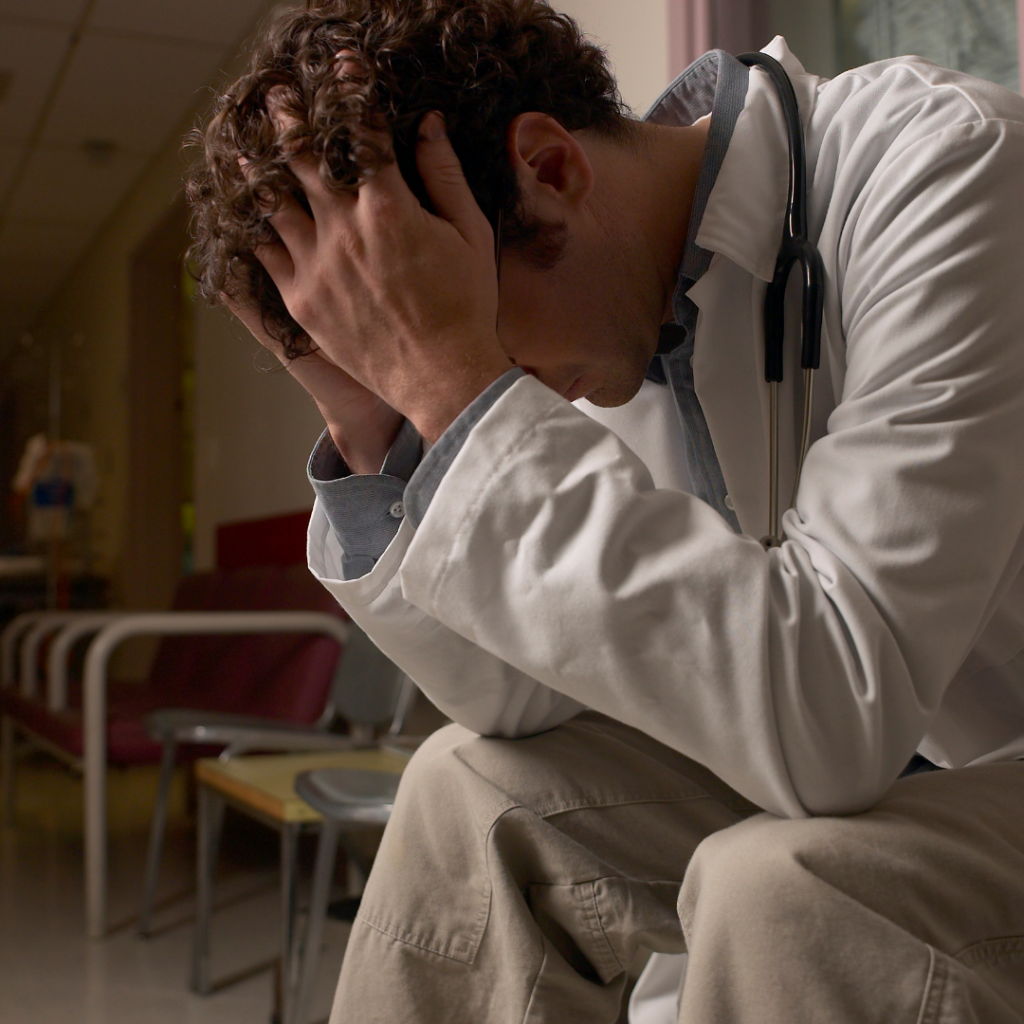 Whenever a patient receives medical care, the treating physician carries what is known as a duty of care. Physicians are legally held to a certain standard to help keep the patient protected. If this standard of care is not met, the patient can suffer, leading them to file for a medical malpractice claim. However, even when the standard of care is not breached, treatment issues can still occur. Should a patient try to sue you in this instance, our physician advocate attorney in Suffolk County will prove to the court that negligence on your part was not the cause of any problems, allowing you to remain legally protected.
What Can Happen Without Our Services?
While it's true that most of the population loves and respects their doctors, when patients feel they were wronged when receiving treatment, these positive feelings will quickly dissipate. Whether they want to act as a form of punisher or are looking to collect damages, they can quickly mobilize a legal team and take you to court. If you're confident you have done nothing wrong on your part, you may think you can handle the situation on your own. However, choosing to go down this route can be detrimental. Below are some examples of the legal outcomes that can take place when you fail to work with our physician advocate attorney in Suffolk County:
Huge payouts to the patients, with amounts potentially in the millions.
Being required to close your practice.
Having your medical license suspended or completely revoked.
Experts In Health Law
The healthcare industry is one of the most highly regulated fields globally, as it should be. These regulations work to keep both patients and physicians legally protected. When questions of care come into question, the courts will strenuously look over these laws to determine if actions need to be taken. Here at Tannenbaum, Bellantone & Silver, P.C., our attorneys are well versed in this area of law. We'll use this knowledge to prove to the court that all aspects of care provided to the patients making a claim were legally sound. Doing so will prove that even if an issue arose during treatment, it occurred through no fault of your own.
Why Choose Tannenbaum, Bellantone & Silver, P.C.
As a medical professional, you need to have the best legal representation available to ensure you remain protected. At Tannenbaum, Bellantone & Silver, P.C., our top-notch services can be utilized to help you achieve just that. Reasons to consider working with our team include:
Our firm specializes in healthcare law.
The team has over 75 years of combined legal experience.
We represent practitioners in all fields of medicine.
---
What Does A Physician Advocate Attorney Do?
When people think of legal cases within the medical field, most people think of patients seeking out high-quality representation to seek justice. But what happens when the physician is the one that needs legal protection? Instances such as this require the services of our physician advocate attorney in Suffolk County. At Tannenbaum, Bellantone & Silver, P.C., we understand the legal needs of a physician more than most firms. If you'd like to learn more about our physician advocate attorney's job, please continue reading.
What Will Our Team Do?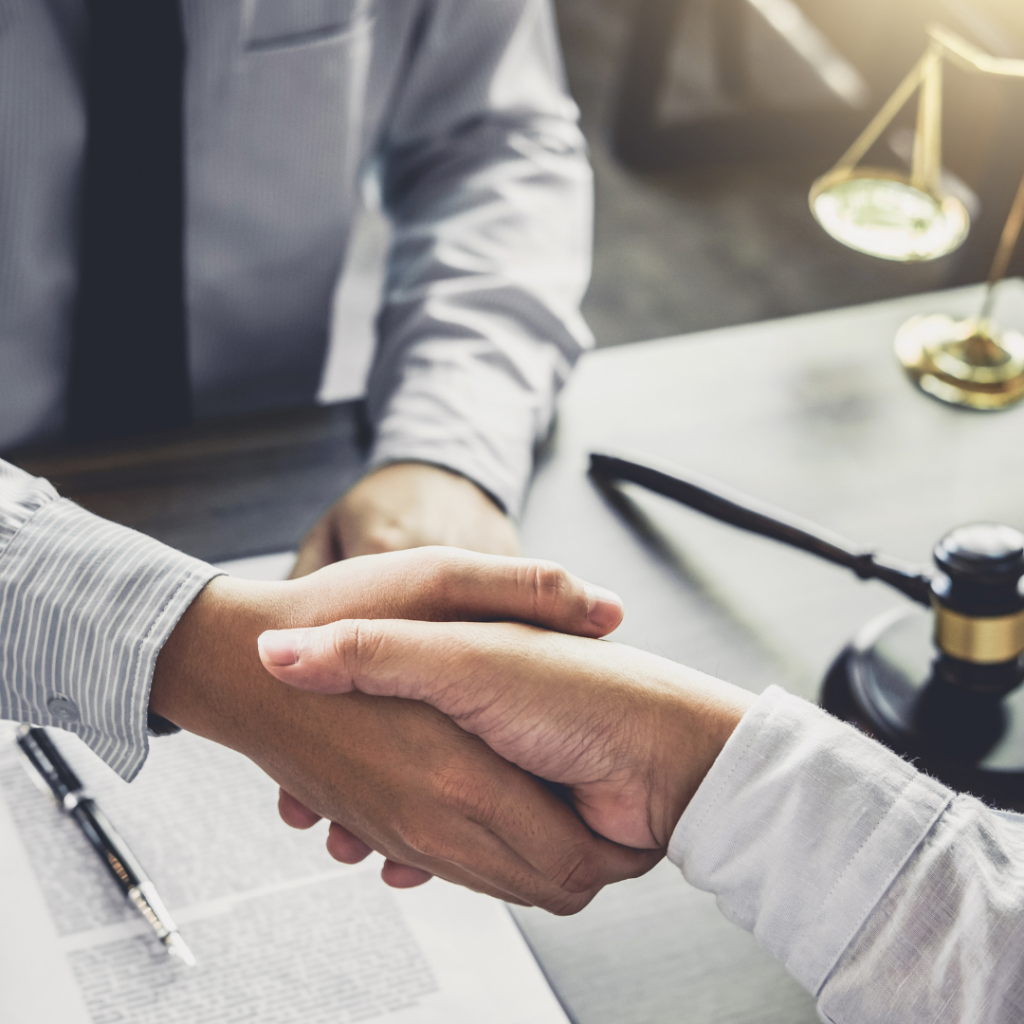 With the healthcare industry being so highly regulated, a physician can face an abundance of legal issues throughout their career. Although you may be an expert in administering care, being well versed in all complex legal aspects can be difficult. Fortunately, that is where our team at Tannenbaum, Bellantone & Silver, P.C. comes in. As leaders in this field, our team will work diligently to keep physicians legally protected. Examples of the services our physician advocate attorney in Suffolk County will perform are as followed:
Offer advice when setting up your practice.
Provide counsel for various matters.
Represent and defend physicians dealing with both personal and professional issues.
When To Hire A Physician Advocate Attorney
After spending years studying and mastering your professional craft, it's easy to assume that you can handle anything that comes your way on your own. While this is a noble stance to take, it can end up being detrimental to your livelihood. Physicians who are being sued or are dealing with legal issues should promptly seek our physician advocate attorney's help. Failing to do so can lead to ramifications that can set your career back years. Below are just a few examples of when our team should be contacted for help:
A patient is suing you for medical malpractice.
Your employer is partaking in unethical healthcare practices.
Staff members of your practice have been causing issues with your patients.
You're considering opening up a new practice but are unsure of how to proceed.
The Benefits Of Working With Us
One of the main reasons to consider hiring our team for legal representation is the benefits that come along with it. Here at Tannenbaum, Bellantone & Silver, P.C., we understand how essential our services are to the wellbeing of physicians. That is why we've spent years cultivating a team that has grown into a leading provider in this area of representation. If you're a physician that finds themselves in need of a physician advocate attorney, please don't hesitate to reach out to our team. By doing so, you'll be able to receive a plethora of benefits, including the below:
Ensuring the protection of your practice and career.
Proving to the court that the standard of care was not breached during the incident in question.
Not having to pay an obscene amount of damages.
Schedule A Consultation
If you're unsure whether or not a particular matter requires legal representation, the best thing you can do is schedule a consultation with our team. Here at Tannenbaum, Bellantone & Silver, P.C. is, we'll walk you through the best course of action and provide you with the physician advocate attorney in Suffolk County needed to achieve the best possible outcome. Please don't hesitate to contact us today so you can get your consultation on our calendar.
---
What Are Common Claims For A Physician Advocate Attorney?
As leading physician advocate attorneys, our team at Tannenbaum, Bellantone & Silver, P.C. handles a wide range of claims. From providing defense services to counter-suing patients who have no legal grounds to stand on, our primary focus is providing physicians with the legal protection they both need and deserve. Failing to seek out representation from our team can have patients dealing with career setbacks that can prove impossible to overcome. To learn more about the typical claims we handle, please continue reading.
Assumption Of Risk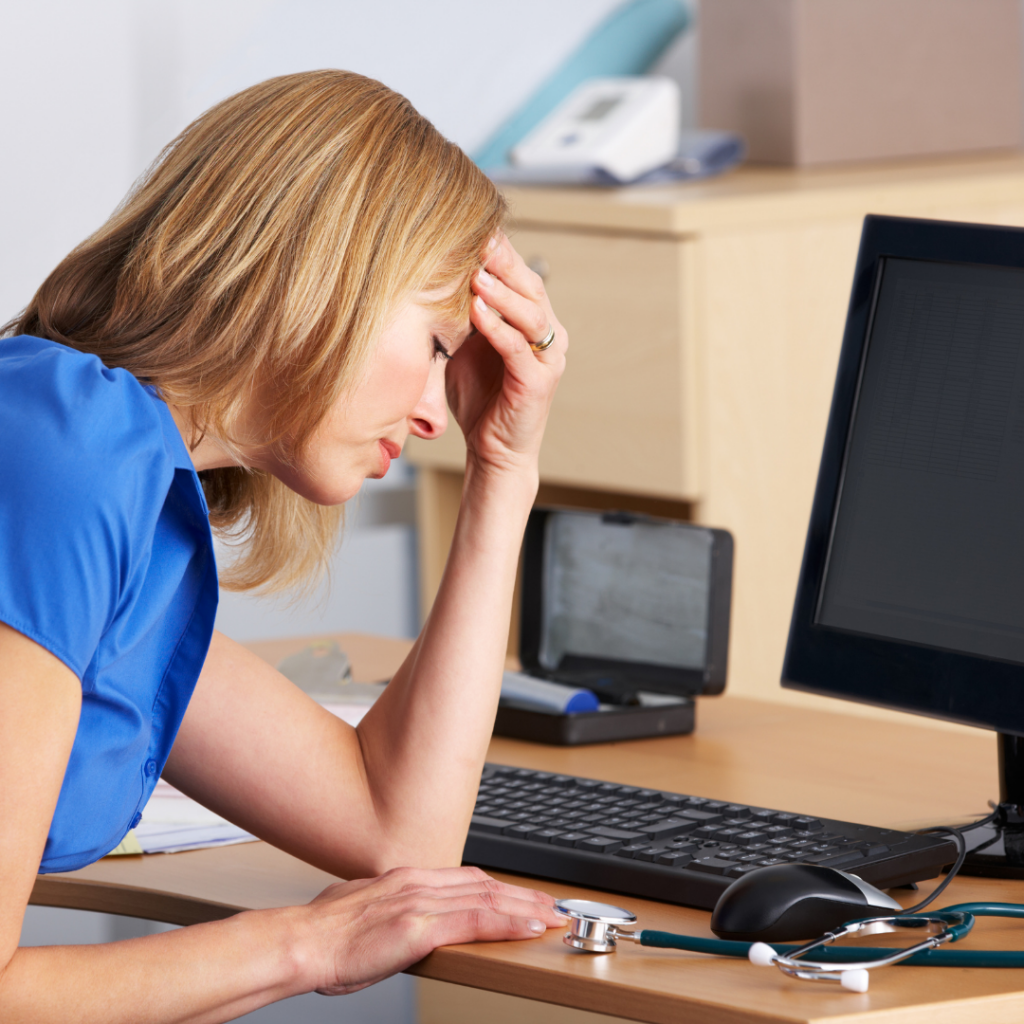 One of the most common claims our physician advocate attorney in Suffolk County deals with involves the assumption of risk in specific medical procedures. No matter how routine, each form of medical treatment comes with risk. It's the practicing physician's responsibility to inform patients of these risks to allow them to make an informed decision. When the treatment goes wrong, patients may take physicians to court, claiming no proper detailing of the dangers to expect occurred. However, our attorneys can dispute this claim and keep physicians protected. Below are some examples of what this would look like:
Gathering evidence to prove the physician did disclose the risks of the treatment.
Proving that an average patient would have still undergone treatment whether or not the risk in question was disclosed.
Showing that another reasonable doctor would also not have informed this particular risk.
Disproving Negligence
Perhaps one of the most considerable aspects of medical law our team deals with revolves around negligence. To prove medical malpractice has taken place, the defendant will need to show negligence on the physician's part in question. To keep all parties protected, doctors are held to a certain standard of care when working with patients. When this standard of care is breached due to negligence, patients can seek out damages as a result. Our physician advocate attorney in Suffolk County will work diligently to prove any patient's problems are not caused by negligence. Examples of this include:
Showing the court the physician did not cause the issues a patient is facing.
Proving the standard of care provided to the patients would have been the same if they worked with any other physician.
Demonstrating that no aspects of negligence have taken place.
Defamation
Much like with any other profession, for physicians, their reputation is their livelihood. When people begin to hear whispers and rumors that your abilities are subpar, it can severely hurt your practice. If any foul words being spoken are lies from an unhappy patient, our attorneys will spring into action. It is illegal for someone to spread lies, also known as defamation, which irrefutably hurt another person's reputation and character to the point where it affects a career. Our team will prove to the court defamation has taken place, allowing you to receive damages and keep your reputation intact.
Contact Us
If you're a physician and believe you need representation, our team at Tannenbaum, Bellantone & Silver, P.C. should be your first call. We're well versed in this area of legal expertise and can handle all of the most common claims that are thrown your way. When you're ready to take the first steps in receiving protection, be sure to contact us today.
---
How Can A Physician Advocate Attorney Help Me?
If you've just landed a job as a medical practitioner or recently opened up a new practice, you should be incredibly proud of your accomplishments. It takes years of dedication to reach that pinnacle of success. However, now is not the time to rest. Here At Tannenbaum, Bellantone & Silver, P.C., we know that all it takes is one lawsuit to reverse your career trend. Our physician advocate attorney in Suffolk County can prevent this from happening. The legal services we provide can be utilized to your benefit, allowing you to have a long-lasting career in the medical field.
Providing Legal Advice
Our physician advocate attorney in Suffolk County can help by providing you with expert legal advice. With the healthcare field being heavily regulated, very rarely is any decision made regarding your career or practice straight forward. Our team can help to make this process a bit easier for you. We'll lay out the potential legal ramifications for any move you're considering making, allowing you to come to an informed decision. Some examples of the decisions we can help with include: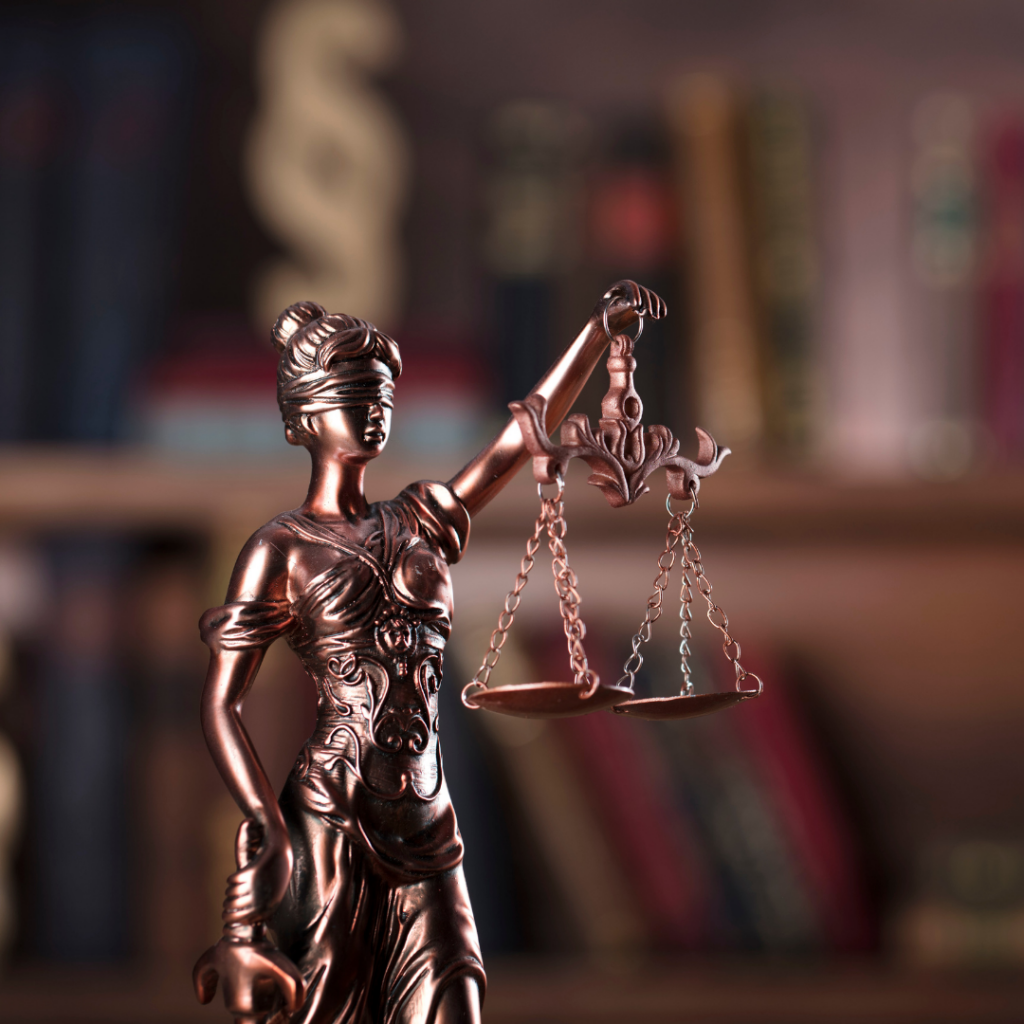 Hiring a new doctor to your practice.
Opening a new practice with a co-owner.
Firing staff members.
Expanding the services offered by your practice.
Providing Legal Defense
Another aspect of our job as legal attorneys involves providing physicians with legal defense when need be. With your work being such a high stakes profession, very rarely will a person take no action when they are unhappy with the services you provide. If they believe they were injured or their quality of life was damaged due to the care you administered, they will likely work to sue for medical malpractice. Should they win their claim, it could easily bankrupt your practice or even have your medical license suspended or revoked. Fortunately, our team can help prevent this from happening. Our attorneys will gather evidence that proves you are not at fault for the claims being made, allowing your reputation to remain in place.
Taking The Offensive
Offering legal defense is not the only way our team will help medical practitioners. Physicians also have every right to take legal actions when another person's actions put their career at risk. Here at Tannenbaum, Bellantone & Silver, P.C., we do not want to see a promising career be prematurely ended due to someone else's fault. That is why when you'd like to file a lawsuit, our team will be happy to help. There are plenty of instances in which this service can be utilized, including the following:
When you suspect defamation from a patient has taken place.
When one of your employees has broken a law that harmed your practice.
If you work for an employer that has been acting unethically towards you, patients, or other members of their staff.
Work With Tannenbaum, Bellantone & Silver, P.C.
As a physician, you must work with a top team of legal experts to remain thoroughly protected. Here at Tannenbaum, Bellantone & Silver, P.C., our physician advocate attorney is happy to take on any cases thrown their way. When you need legal representation as a physician, please don't hesitate to contact our team today.