When Do You Need a Personal Injury Lawyer?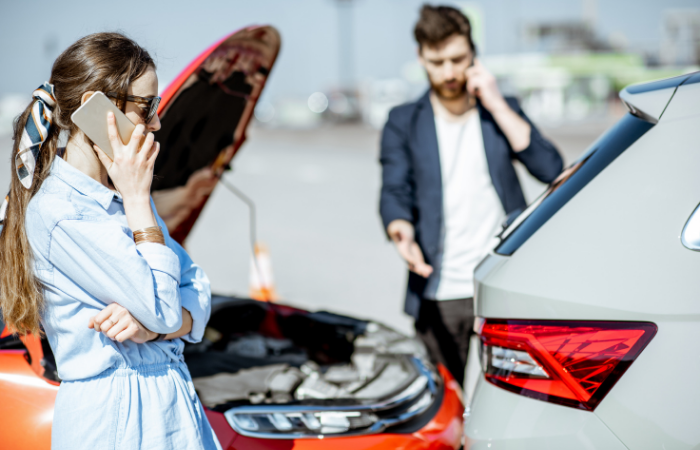 If you have been injured from an accident, you might be asking yourself when do I need to hire a personal injury lawyer? If you have suffered from a serious bodily injury that is affecting your ability to complete daily functions, you must contact a personal injury lawyer in Nassau County. To receive the maximum benefits possible from your case, a personal injury lawyer in Nassau County can best represent you. They have the skills and thorough knowledge of the legal system knowledge to obtain the best compensation for your injuries and losses. If you're seeking a personal injury lawyer in Nassau County, contact us today at Tannenbaum, Bellatone & Silver, P.C.
When Should I Hire a Personal Injury Attorney?
If you have been in an accident such as car crash, bike or motorcycle crash, slip and fall, or any other type of accident, you may be wondering when is the best time to hire a personal injury lawyer in Nassau County.
Keep in mind that your decision should be informed based on several questions you ask when consulting with an attorney.
This will give you a better understanding of the situation and whether you should hire an attorney to help you.
Not all injuries require an attorney if it's minor. If you're able to continue work and set time to work on the legal and insurance claims, you may be able to settle a claim on your own. However, if pain persists for more than a few days and you require medical care such as:
Hospitalization
Surgery
Physical therapy
Rehabilitation
Chiropractic work
Cosmetic surgery
Orthopedics
Then it's more than likely you should consult with an attorney to get your case evaluated. Here are a few reasons when you should contact a personal injury lawyer in Valley Stream NY.
Your injury was caused by someone else
If you believe that your injury was caused by either someone else's or the company's negligence, you must contact an attorney right away! To prove your case, a personal injury Lawyer in Valley Stream NY can immediately gather and preserve evidence quickly. And to prove those evidence, it requires knowledge of legal standards that your attorney can assist you with.
You suffered a serious injury
The amount of compensation you received largely depends on the severity of your injury. Most of the time, you will receive compensation from insurance companies based on factors such as the type of injury sustained, the cost of medical care, and the duration of your recovery time. But as the number of your potential costs increases, the more likely you will max-out the at- fault insurance policy, resulting in receiving only a fraction of the compensation you are entitled to. To receive the total amount of compensation, you should hire a personal injury lawyer in Nassau County.
You suffered permanent or long term disabling injuries
If your injury has left you with permanent disabilities or now requires you to receive long-term care, you should hire a personal injury lawyer in Valley Stream NY immediately. They are experienced in calculating your injuries worth and figuring out how your earning capacity will be impacted over time.
An insurance company representative is contacting you
If you are contacted by an insurance company representative and ask you for the following:
Medical records
Recorded statements
Your story
Releases or other information
You should tell them that you are contacting an attorney immediately. Their purpose is to minimize the injury claim payouts. They will try to get you to make statements that can harm your claim.
Don't sign any release without a personal injury attorney review. This can allow insurance companies to search through your medical records and blame your injury on a pre-existing condition.
The insurance company refuses to pay or offers a low amount
It's not uncommon for insurance companies to use dirty tactics to refuse to make a settlement or avoid paying injury claims. Tactics include unreasonably long delays during the process, refusing to pay, offering low offers. If you are unable to secure a fair settlement or negotiation between you and the insurance company has broken down, you should contact a personal injury lawyer in Valley Stream NY right away!
Hire a Personal Injury Lawyer Valley Stream NY
If you are involved with any of the scenarios above, then contact us immediately at Tannenbaum, Bellatone & Silver, P.C. Our personal injury lawyer Valley Stream NY will best represent you in settlement negotiations with at-fault insurance companies and court if you and your attorney decide a personal injury lawsuit is necessary. To learn more, contact us today!