Tannenbaum, Bellantone & Silver P.C. is a law firm that limits its practice to the representation of injured and sick clients in personal injury, medical malpractice, nursing home, construction accident, military malpractice, automobile accidents, and premise liability litigation. Our firm is trial counsel to many well known and respected firms throughout the metropolitan area. We have a long and successful track record in our areas of practice. When you need a Military Medical Malpractice attorney NYC you can count on, contact our team!
We work with recognized doctors, certified industrial hygienists, pharmacologists, physical therapists, economists, vocational specialists, life care planners, accident reconstructionists, and other experts to maximize the value of your case.
To better serve the needs of our clients and to assure proper attention to every case, we limit our practice to the representation of seriously injured people. If you are unable to meet with us at our offices, we will be pleased to meet with you at a convenient location. Please feel free to contact us to obtain an evaluation of your case. One of our attorneys will promptly respond to your inquiry.
MEET OUR ATTORNEYS:
---
Contact Our Military Medical Malpractice Lawyer NYC
---
What is Military Malpractice?
Military malpractice is essentially the same as any other form of medical malpractice. It can take place when a member of the military, active or veteran status, is suffering from or has suffered from trauma due to the negligence of a treating physician.
The negligence that has taken place can lead to worsening conditions, and in some cases, even death. If this happens to you, don't let your case be overlooked, our team specializes in malpractice law and can help assure that proper justice is served.
Who is able to sue for military malpractice?
In the past, if you were an active service member at the time of your incident, you were not eligible to sue. However, thanks to a law that was signed into effect in December of 2019, those who can sue for medical malpractice now includes:
Activity duty military service members.
Next of kin of active duty military service members.
Veterans if they were injured in a VA hospital or another federal care facility.
Retired military personnel.
Limitations to keep in mind:
Active members cannot sue for medical malpractice if it took place in a combat zone.
Medical malpractice cases cannot take place in federal court.
Those who have been affected by medical malpractice before 2017 are currently unable
to receive any damages.
If you believe you've been affected by a medical malpractice case, working with the expert attorneys that comprise our team at Tannenbaum, Bellantone & Silver P.C. will provide you with the best chance of reaching a favorable outcome. Our team is well versed in what goes into crafting a successful military malpractice case and will utilize our knowledge to help all clients that are interested in our services.
---
We Will Fight For Your Military Medical Malpractice Case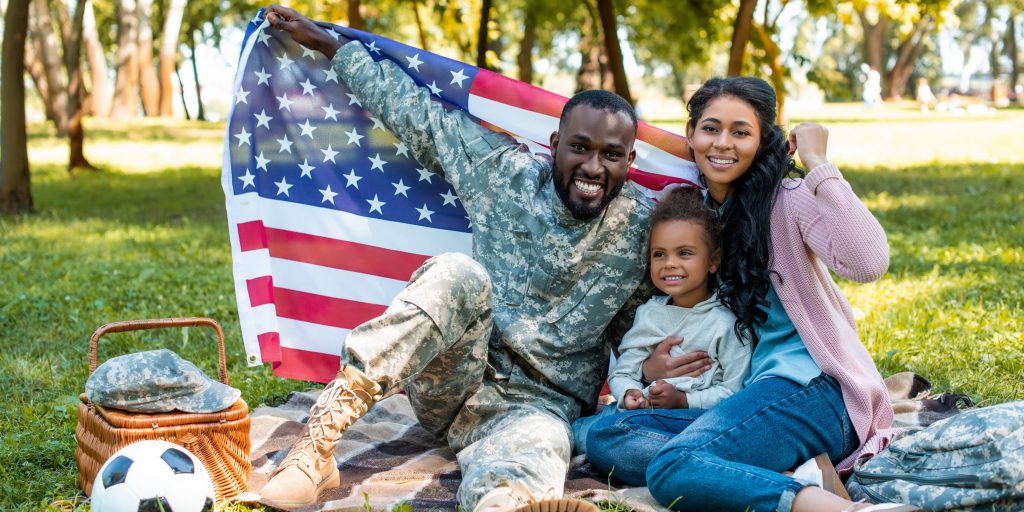 Here at Tannebaum, Bellantone & Silver P.C., our team has the utmost respect for those who have served in our military. The fact that this population can tend to get left behind once they return home from activity duty is devastating to us, which is why we've made a point to focus on military-based lawsuits. If you believe you have fallen victim to military malpractice, we will handle the lawsuit and work diligently to win your case. Contact our Military Medical Malpractice attorney NYC so we can fight for your case!
What Is Military Malpractice?
Before jumping into how our team helps with these legal situations, it's first essential that current and former military members understand what military malpractice is. Failing to be knowledgeable in this subject means victims could potentially be leaving money on the table. Military malpractice occurs when incorrect diagnosis or treatment takes place within a military hospital or medical facility. Much like traditional doctors, military medical professionals have a duty of care that needs to be met when working with patients. When this duty is breached and leads to problems for the victim, our lawyers recommend filing a military malpractice lawsuit.
Who Can Claim Military Malpractice
While this seems like it would be a straightforward answer, the list of people who can claim military malpractice may be more extensive than you expect. By listing out who is eligible, our team hopes that everyone who needs to seek justice understands that they are entitled to do so. Our team can represent all of the below parties when they believe military malpractice has taken place:
Current active duty members.
Former military members.
Reserved military members.
Veterans.
The family of present or past military members.
Common Military Malpractice Injuries
Another crucial aspect of filing a military malpractice lawsuit is understanding the issues that arise when proper care is not administered. Although it may surprise some people, military malpractice happens often enough where lawyers have been able to recognize patterns regarding the most common issues resulting from it. Those who suffer from any of the below as a direct result of subpar care likely have a winning lawsuit on their hands:
Head injuries.
Brain trauma.
Birth injuries.
Spinal injuries.
Paralysis.
Incorrect amputations.
Unnecessary infections.
Wrongful death.
Compensation You're Entitled To
When military malpractice has taken part in your life, there are various types of compensation, known as damages, that you are likely entitled to. Your life should not be thrown into physical or financial chaos as the result of someone else's negligence. That is why our team will work to attain the highest possible package of damages available. Contact the our Military Medical Malpractice Lawyer NYC today. When we file a winning lawsuit, you will be entitled to compensation for any of the below:
Current medical expenses.
Future medical expenses.
Loss of income.
Loss of property.
Loss of earning capacity.
Pain and suffering.
Proving Negligence Has Taken Place
To win a military malpractice case, the largest factor involved is proving that negligence has taken place. This makes sense, as the fundamental basis of malpractice revolves around the idea that it occurs when one party's actions that should have been avoided has negatively affected another. In terms of medical malpractice, this involves the below:
A doctor-patient relationship had been established at the time of the accident.
The doctor's direct actions led to an injury.
The doctor's negligence caused these actions.
Any other person acting reasonably would have avoided this issue.
The damage you are claiming directly resulted from the doctor's lack of correct care.
Schedule A Consultation With Our Military Medical Malpractice Attorney NYC
The best thing you can do if you believe you have been a victim of medical malpractice is to schedule a free consultation with our attorneys here at Tannenbaum, Bellantone & Silver P.C. today. By working with our Military Medical Malpractice attorney NYC , you'll know exactly what to expect during your military malpractice lawsuit to start this process, contact us today!