DEDICATION. EXPERIENCE. RESULTS.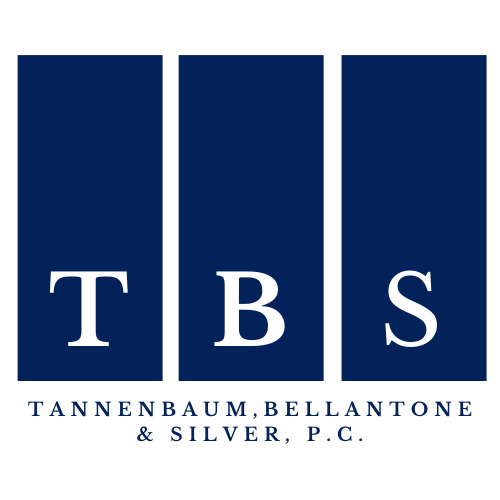 Tannenbaum, Bellantone & Silver P.C. is a law firm that limits its practice to the representation of injured and sick clients in personal injury, medical malpractice, nursing home, construction accident, military malpractice, automobile accidents, and premise liability litigation. Our firm is trial counsel to many well known and respected firms throughout the metropolitan area. We have a long and successful track record in our areas of practice. If you are in need of a proven personal injury lawyer in Suffolk County look no further than Tannenbaum, Bellatone & Silver, P.C.
We work with recognized doctors, certified industrial hygienists, pharmacologists, physical therapists, economists, vocational specialists, life care planners, accident reconstructionist, and other experts to maximize the value of your case.
To better serve the needs of our clients and to assure proper attention to every case, we limit our practice to the representation of seriously injured people. If you are unable to meet with us at our offices, we will be pleased to meet with you at a convenient location. Please feel free to contact us to obtain an evaluation of your case. One of our attorneys will promptly respond to your inquiry.
---
What are the most common construction injuries?
There aren't many people out there giddy to hire an attorney. Often associated with times of turmoil, we attorneys are sought out to help people get the justice they deserve in the form of financial recovery. This is none more evident when you or a loved one has been injured or even killed by a construction accident.
Construction jobs are constantly in progress, even in uncertain times like today, it's as if we're constantly witnessing our world expand. From remodeling to property expansion, these jobs require intense physical labor and situations dealing with heavy machinery. Despite the required safety regulations, accidents still happen, and the injuries caused by these accidents can severely impact the victim's quality of life. This can lead to complications where one might take legal action. If you or a loved one has been injured in a construction accident, hire the best construction attorney in NYC at Tannenbaum, Bellantone & Silvers PC.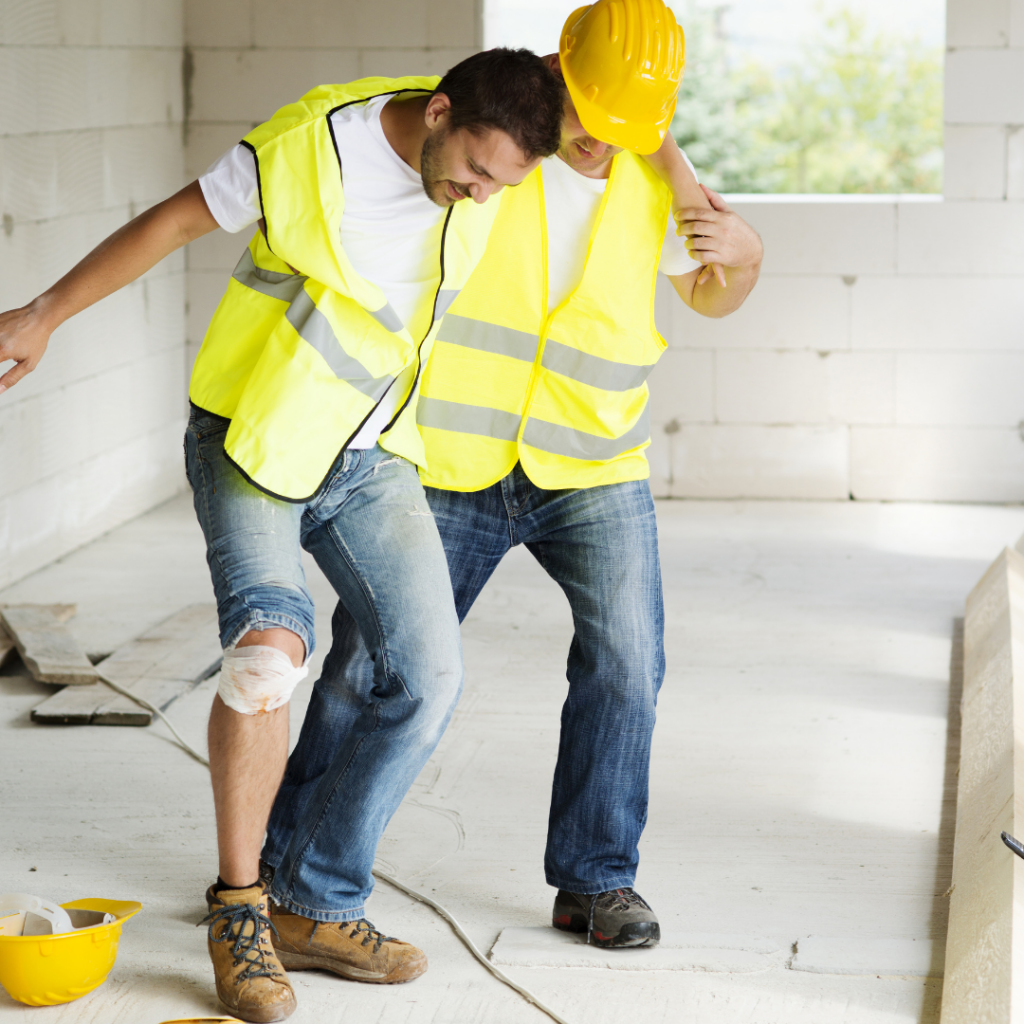 Injuries often occur due to a site's failure to comply with proper safety precautions. Improper use of the equipment and unsafe working environments are the main causes of accidents. Common injuries one sustain are the following:
Electrocution: working with generators, power tools, and heavy machinery and wiring can put workers at risk of getting shocked and burned.
Repetitive motion injuries: constantly making the same motion every day all day can take a toll on specific parts of your body; it can limit mobility and cause arthritis. These stress injuries can become severe if not addressed early, be sure to consult with your doctor about any injuries sustained from work.
Head/Brain injuries: typically associated with falls from a large height, these injuries are especially serious given the recent studies into the effects of concussions.
Vision impairment/blindness
Burns: typically caused by fires/explosions. These can be caused by exposed wiring, leaky pipes, and dangerous chemicals.
Back injuries: often associated with large falls like that of the head/brain, back injuries can vary from ruptured discs to paralysis.
These are the most common injuries workers can face. With all the potential of severe injury, it is always a good idea to be mindful of the best construction attorney in NYC is here to help if you find yourself in one of the situations listed above.
The extremities can be injured frequently when working in construction. Broken and fractured bones are extremely common on a construction site. Due to heavy equipment being involved, one is always at risk of being potentially harmed, especially if the site is not taking the proper precautions. Bulldozers, ladders, steamrollers, and cranes are some examples of heavy machinery that can inflict injury. Working with your hands alongside these machines can often pose a high risk, even posing the possibility of losing a digit or a limb.
Often they have not thought of unless you work in construction, hearing loss. Working with large, powerful machines means they make large, powerful noises. Hearing loss is one of the most common worksite injuries. Failure to wear ear protection while using machines such as a jackhammer can result in damage or even total loss of hearing altogether.
The elements can make physical labor all the more brutal. From intense heat waves to frigid temperatures, one can be injured on the job if proper safety precautions are not met. Heatstroke is a real possibility when working out in the sun all day. When one overexerts themselves and is in the hot sun, nausea, lightheadedness, dehydration, and passing out may soon follow. Whereas in the cold, frostbite and hypothermia can occur if one does not wear the proper lawyers and does not keep their body warm.
Being injured on the job can be extremely stressful for you and your family. Whether caused by the negligence of a co-worker or someone else, we are determined to provide you with a top-rated construction attorney in NYC to lessen the burden.
---
Are there limitations for filing a construction lawsuit?
In the state of New York, the statute of limitations depends. For filing a construction lawsuit, it is three years to the date of the accident. If the accident in question led to a fatality, the family has two years from the date of the accident to file a lawsuit. However, often, government or private companies state you must file a claim within 90 days and for a lawsuit one year. Failure to abide by the term set can result in your case being dismissed, therefore resulting in no recovery.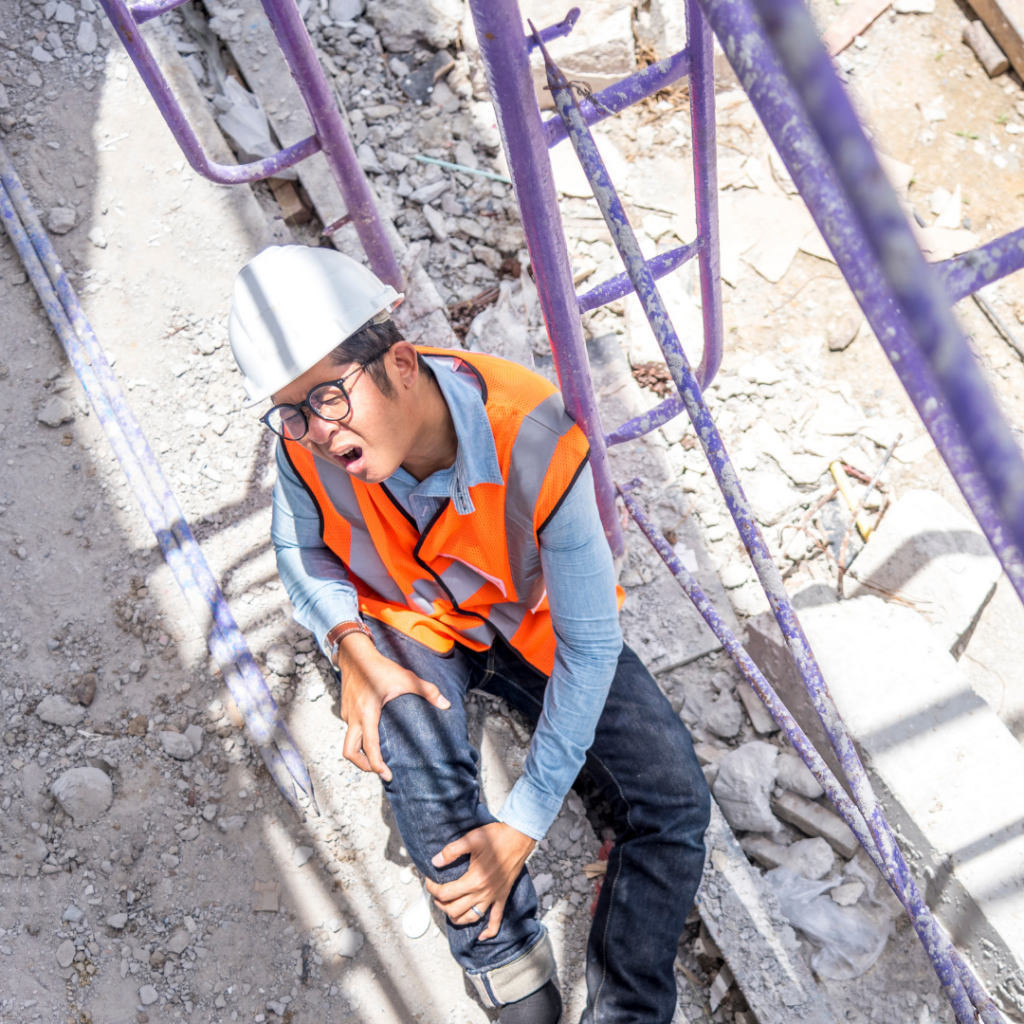 To receive workers' compensation, you must file and report the injury within 30 days of the accident. If you suffered a work-related illness, then you must notify your employer within two years of when first diagnosed or the date in which you learned that your illness was possibly work-related.
Dealing with an injury from a construction accident can be extremely time-consuming. It is important that despite the trauma you and your loved ones may be going through that you file a suit as soon as possible so that your case doesn't get dismissed.
Be aware that you can still take action even if the accident was not on the site's direct property. Any area where work tasks are being performed are subject to investigation. For example, if you are unloading drywall from your car and you were injured due to not being given the proper safety equipment to properly handle the material, you can still file a lawsuit as the material you were moving was going to the worksite. In a situation like this one, it is very important to file quickly as the worksite/company may dismiss the case due to it not happening directly on the property.
If you are already collecting workers' compensation, the law generally prohibits you from suing the employer. Lawsuits should be filed against third parties such as contractors, subcontractors, the manufacture of the safety equipment, and the property owners.
In a city as busy as NYC, hire the best construction attorney in the city and receive the necessary compensation if you have been injured. Let the attorneys of Tannenbaum, Bellantone & Silver handle your case with the sensitivity and compassion it deserves.
---
How can a construction attorney help me?
A construction attorney can help you in an abundance of ways. Hiring one can help you file the suit initially, as well as help you navigate the workers' compensation claims. Here are just a few reasons why you should hire an attorney:
Recover losses: Recovering losses is your main goal when filing a suit. When you hire a construction attorney, you reduce the amount of paperwork and the hassle of dealing with insurance companies. Dealing with these situations is imperative when you have been injured on the job, and hiring the best construction attorney in NYC will help you along the way.
A strong attorney will help you get compensation to cover any losses due to the accident, such as medical bills, lost wages, and your future medical needs such as physical therapy, surgeries, and psychotherapy. Your attorney can also help if you lost a loved one in a construction accident using a wrongful death lawsuit. Employers leave behind devastated families when this occurs, and you should retain an experienced construction attorney in NYC to pursue any benefits and damages.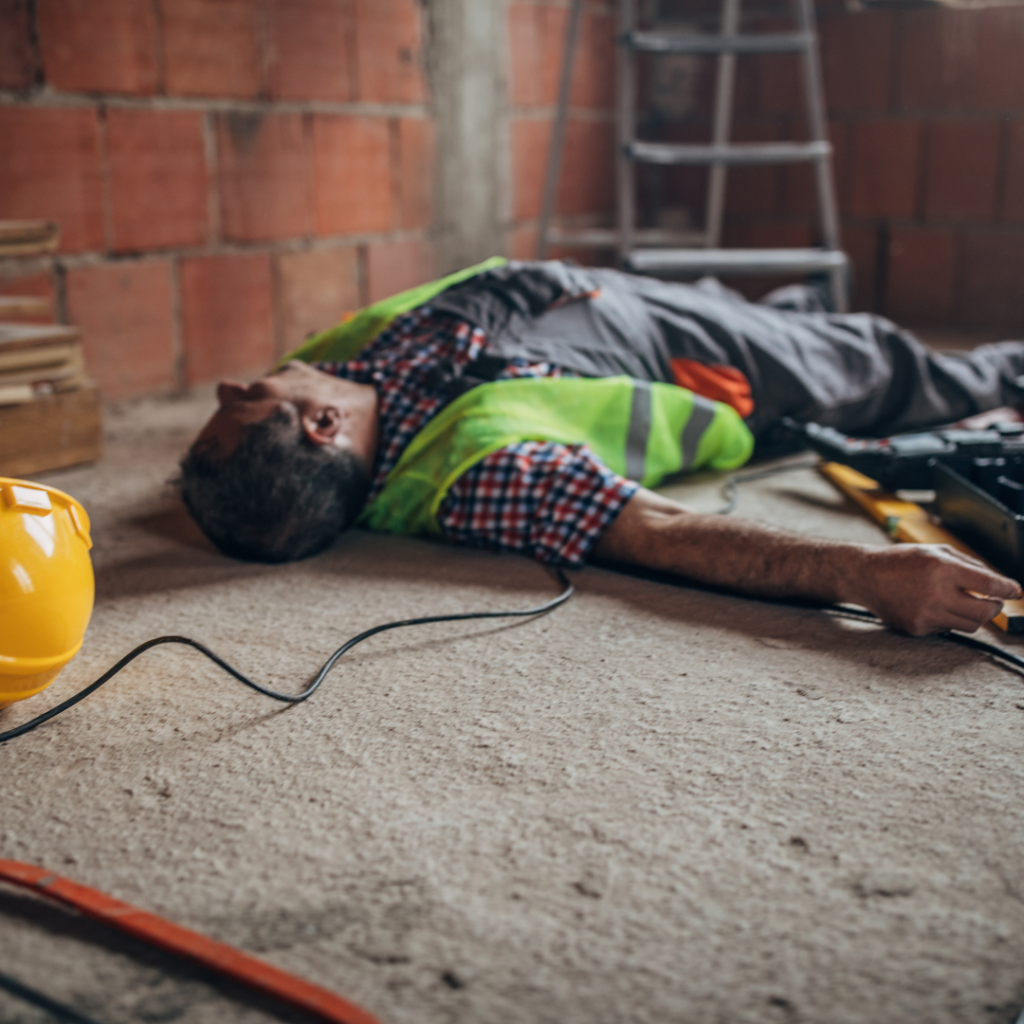 A wrongful death happens when a person dies because of another party's reckless behavior, like construction sites. The benefits are made available for the surviving dependents under the New York Workers Compensation Law. If you have lost your spouse, you are expected to receive up to 66.7% of your partner's deceased wage every week. If there are no surviving dependents, then the employer is supposed to pay $50,000 to the departed's parents or estate.
The damages recovered include medical expenses, funeral and burial expenses, and the families' pain and suffering in a wrongful death suit.
Be aware that your employer will have representatives come to you with a settlement offer. They often advise you not to even hire an attorney as they will help take care of you. DO NOT LISTEN TO THIS ADVICE. You must contact a construction attorney as soon as possible to ensure that you receive all the necessary recovery that you and your loved ones deserve. When trying to settle right away, people often see that they missed out on a much higher recovery. It would not be in your best interest if you have more injuries and, therefore, more financial losses than accounted for in the settlement you could.
Be aware that people want a potential lawsuit to be done quickly. Attorneys will want to ensure that evidence is fresh and witnesses portray the accident as accurately as possible. Your attorney will work with you and your medical providers to fully understand your exact physical treatment plan. It can take some time to build a case, making it all the more important to contact an attorney as swiftly as possible to ensure that all deadlines are met.
It can be daunting to present your case in front of a group of experienced attorneys. An attorney spends every day fighting claims, so they are naturally more experienced than you in this arena. Facing an experienced attorney like the one your employer has on retainer can result in you not acquiring all the necessary compensation that you may be due. That is why you should contact the best construction attorney in NYC.
---
What Questions Should I ask my Construction Attorney?
Your attorney will be there for you the entire legal process. During this time, it will be natural for you to have questions. Some of the most common questions asked are the following: