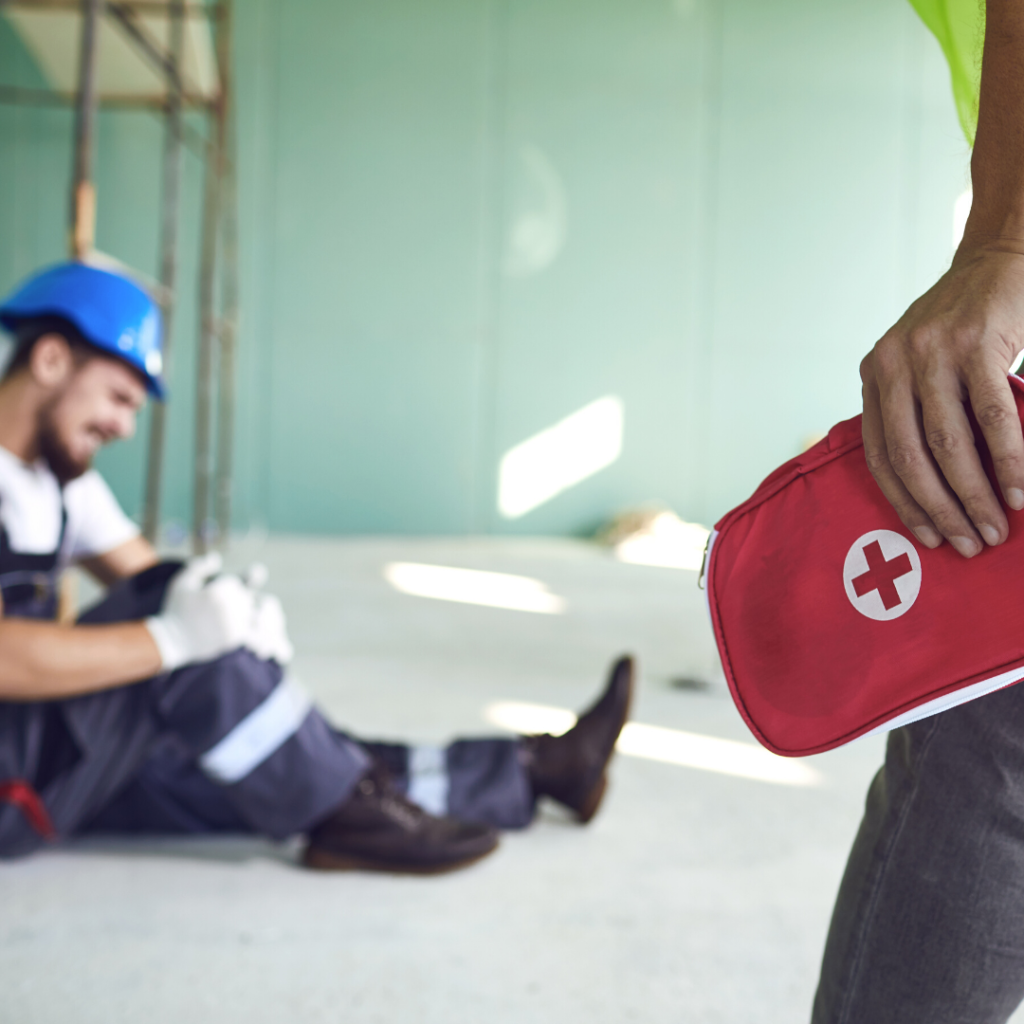 Finding The Best Long Island Construction Accident Lawyer
ou've been involved in an accident at a construction site, you've probably figured out how expensive costs are, such as medical and other finance can be. Suffering from an injury that could put you out of work permanently can be extremely stressful. It is recommended that you seek out a construction accident attorney to recover damages from the accident. If you have recently been in a construction site accident and need to find a construction accident lawyer in New Hyde Park NY, then look no further than our team at Tannenbaum, Bellatone & Silver, P.C.can assist you. We'll help you file your lawsuit claim and provide sophisticated service-oriented legal expertise.
Types of Accidents
Most of the time, construction accident claims are a result of carelessness. Serious injuries can happen in:
Falls– Owners or general contractors are responsible for the safety of workers who work in high elevation. They are accountable for implementing guardrails or other protective measures to prevent serious injuries or deaths.
Falling objects- Falling debris, cranes, tools and equipment, scaffolding, ladders, and other falling materials can seriously injury construction site workers.
Dangerous or defective equipment- Poor design or manufacturing tools and equipment can cause severe injuries if they malfunction.
Failure to train or monitor workers- Often, owners or contractors will hire workers without properly training them to operate machinery or specific tasks, or inability to control their workers to ensure they aren't performing dangerous activities.
Motor Vehicle Accidents-Vehicles come in and out of construction sites, so pathways should always be cleared.
To Hire A Construction Accident Lawyer?
If you've been injured on a construction site, it is best to contact a construction accident lawyer in New Hyde Park NY, immediately to receive the fairest compensation. After an injury, you may have to cover expenses such as medical and lost wages so it is best to contact a lawyer within a few weeks after the accident. The longer you wait, the harder it will be to prove your case.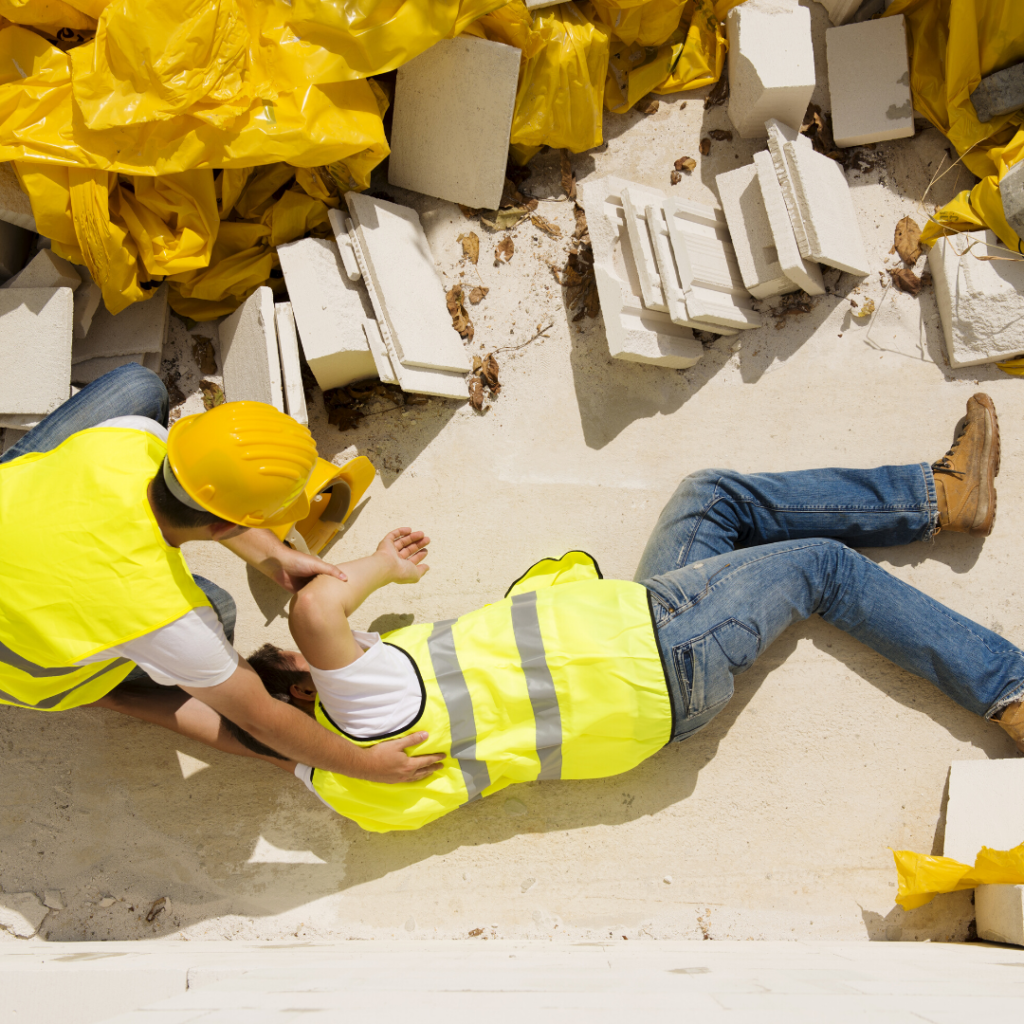 When you hire an experienced construction accident lawyer in New Hyde Park NY, they can help you understand your case and recover losses. They can also reduce the amount of stress and hassle associated with insurance and legal claims. Lastly, it is important to never sign a settlement from a representative of your employer or insurance without first consulting with an attorney. It may not be in your best interest because there may be more losses that need to be accounted for.
Questions You Should Ask A Construction Accident Lawyer
You need to hire an experienced construction accident lawyer in New Hyde Park NY, who can best represent you in your settlement negotiations. Before coming to speak to a lawyer, make sure you have as much detail as possible about the accident and bring any records such as contracts, medical records, pictures of the scene, or other paperwork.
Our construction accident lawyer in New Hyde Park NY, will work very closely with you. It is important that you feel comfortable and can consider him or her as a trusted advisor on your case. If you are looking for an attorney, make sure you interview a minimum of 2 lawyers before deciding, and asking the following questions:
1. Some fees?
Most construction accident attorneys work under a contingency fee agreement. Which means you don't pay until you recover money damage in the lawsuit. Once you recover damages, your lawyer will charge a percentage, most charge about a median of 30 percent (30%).
2. Have you had a personal injury claim like mine?
Always ask your attorney about their past experience results. Do not assume that they handled your case before. Not every case is the same.
3. Are there any fees if I lose my case?
That depends, ask your construction accident lawyer for any costs outside the contingency fee.
4. Devote to your case
Let your lawyer know how important it is to get the ball rolling on your case. Some lawyers will take on too many cases and could sit on yours. Ask when your case will be filed.
5. How long will it take for my claim resolved?
Your lawyer should be able to give you a roughly estimated amount of time when he or she can resolve your case.
6. Who will handle my case?
Many construction accident lawyers may not work on every aspect of your case. They may have partners or legal assistants that prepare letters or legal documents. Ask your lawyer who you can contact and who you can speak to if you have questions.
Contact Construction Accident Lawyer in New Hyde Park NY
If you've been injured on a construction site and are looking to file a lawsuit, then look no further than our construction accident attorney in New Hyde Park NY, at Tannenbaum, Bellatone & Silver, P.C. Contact us today for a free consultation or visit our website for more information.
How Can I Be Safe On A Construction Site?
Ensuring safety on the job site should be a construction company's top priority. Unfortunately, construction site safety is often overlooked. Accidents at construction sites can potentially be life-threatening. If you are involved in an accident at a construction site, look to the construction accident lawyers New Hyde Park NY at Tannenbaum, Bellantone, & Silver, P.C.
How Can I Be Safe On A Construction Site?
According to OSHA's Safety and Health Regulations for Construction, potential hazards for construction workers include: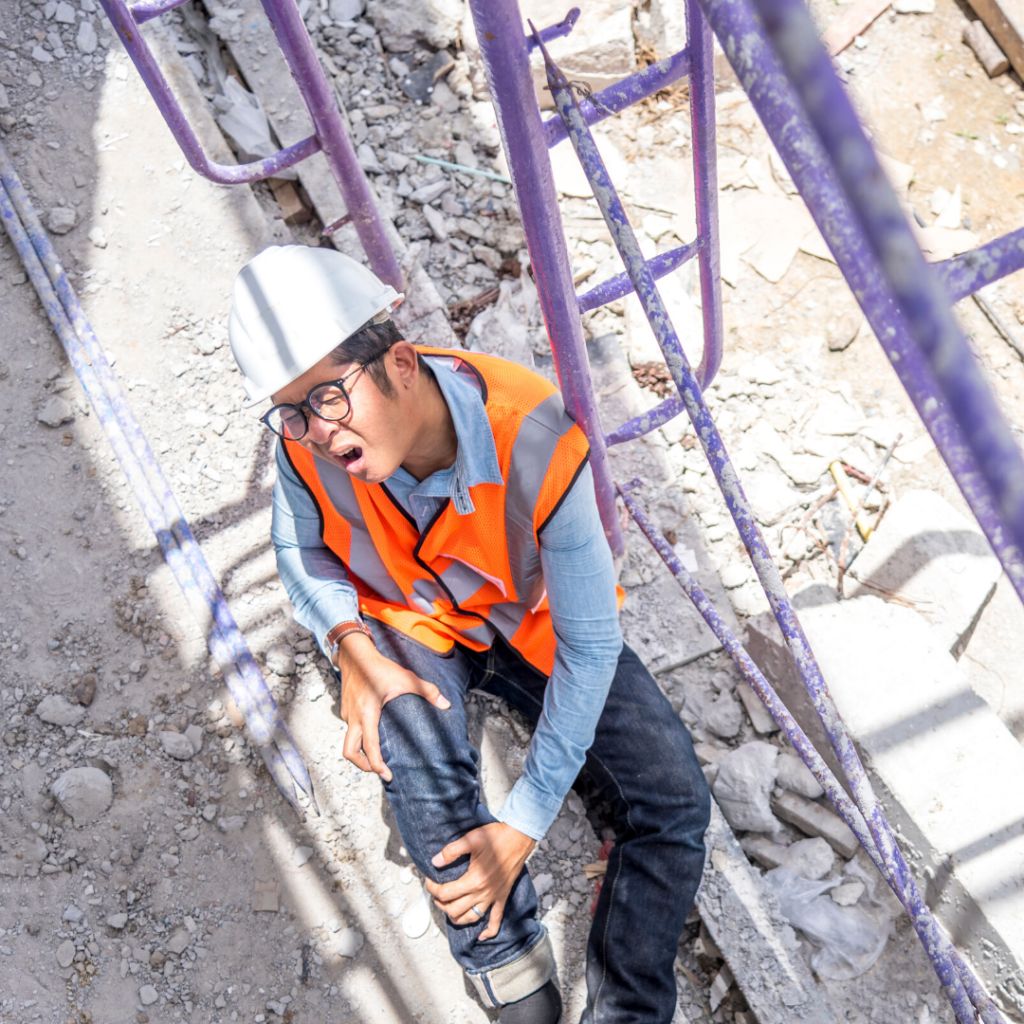 Falls
Scaffold collapse
Repetitive motion injuries
Trench collapse
Failure to use proper PPE
Construction work is one of the most dangerous occupations, and most accidents occur on the job site. It is up to the employer to reduce the number of safety hazards to construction workers. If you have been in an accident at a construction site, contact construction accident lawyers New Hyde Park NY. These are some ways you can stay safe on a construction site:
Communicate
Communication is so important on the job site because accidents are more likely to occur if there is uncertainty among workers. Equipping workers with communication devices like headsets or smartphones will allow fast communication among workers. This will also help the project move faster.
Be Aware
While an employer should reduce safety hazards on the job, workers must keep in mind the possible hazards they can encounter. This awareness can help ensure the safety of everyone on site. Workers who are oblivious to these hazards can put themselves and others at risk.
Inspect Tools and Equipment
Workers need the proper equipment to ensure construction site safety. Construction workers rely on tools and equipment to get the job done, so if the equipment is unsafe or broken, the risk of accident increases. Each piece of equipment should be inspected and maintained. Employees should also wear the correct protective gear to avoid accidents or injuries. This includes helmets, safety goggles, ear protection, and high visibility safety jackets.
Keep Construction Site Clean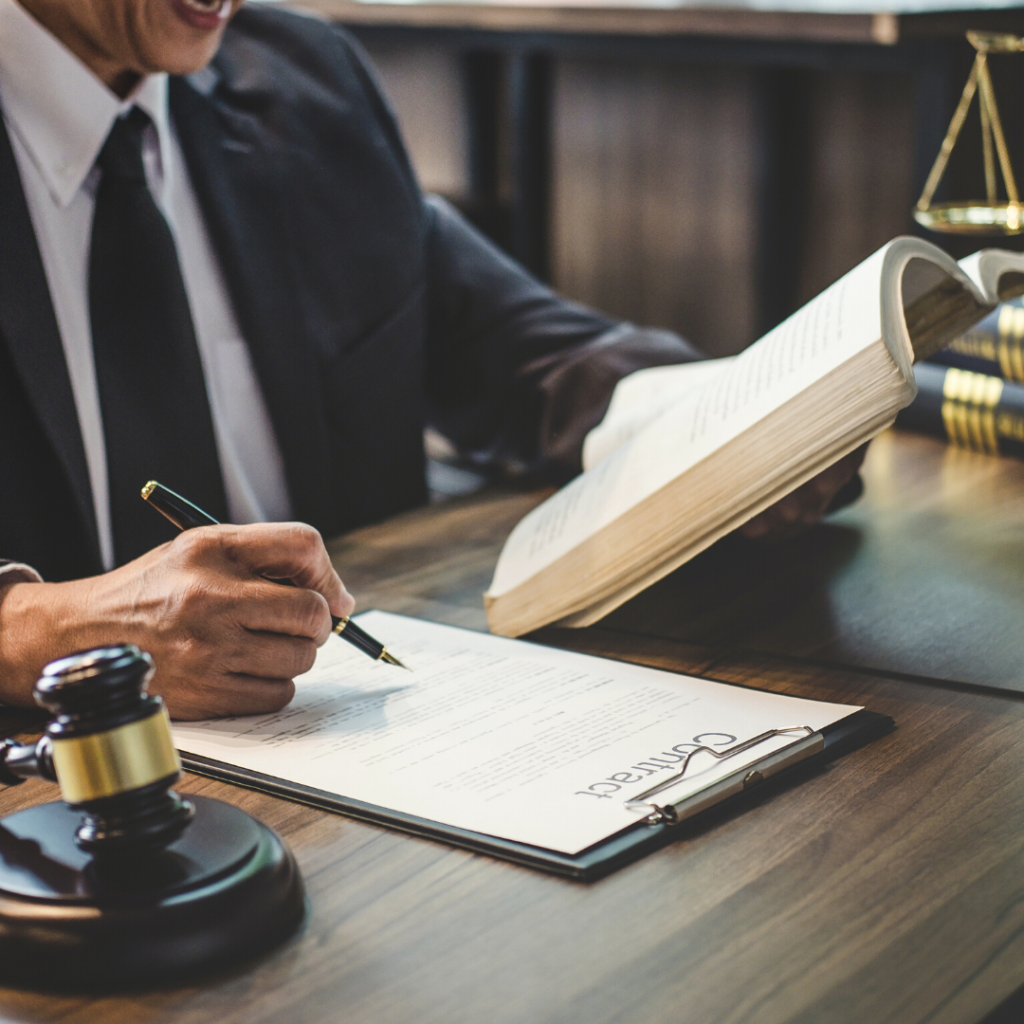 A disorderly construction site can lead to avoidable accidents. Broken tools, broken glass, dirty machinery, toxic wastes, or piled up materials are all hazards. A debris-filled worksite can also lead to a decrease in productivity.
Contact Construction Accident Lawyers New Hyde Park NY
In a perfect world, there would be no accidents or injuries in the workplace. However, if the proper safety measures are not enforced, the chance for injury at the worksite is great. If you are injured due to an accident on a construction site, look to the construction accident lawyers New Hyde Park NY at Tannenbaum, Bellantone, & Silver, PC. We will guide you through the legal process, and support you to help get you back to work! Contact us today!
Premises Liability
Has you or a loved one recently been injured through no fault of your own? Do you believe this injury was caused by the defective conditions of someone else's property? If this is the case, you may be eligible to file a personal injury lawsuit against the owner. At Tannenbaum, Bellantone, & Silver P.C., our attorneys can help you collect the damages you are entitled to. Our personal injury lawyer in New Hyde Park NY will teach you what premise liability entails, and how it can prove you were a victim.
What Is Premises Liability?
The concept of premises liability usually comes into play when dealing with personal injury cases. In these types of cases, the plaintiff must prove negligence on the side of the defendant is what caused their injury. This negligence can apply to the condition of the defendant's property. Premises liability involves the owner's responsibility to exhibit reasonable care and maintenance to their property. When a property owner does not do this, and you become injured as a result, our personal injury lawyer can help.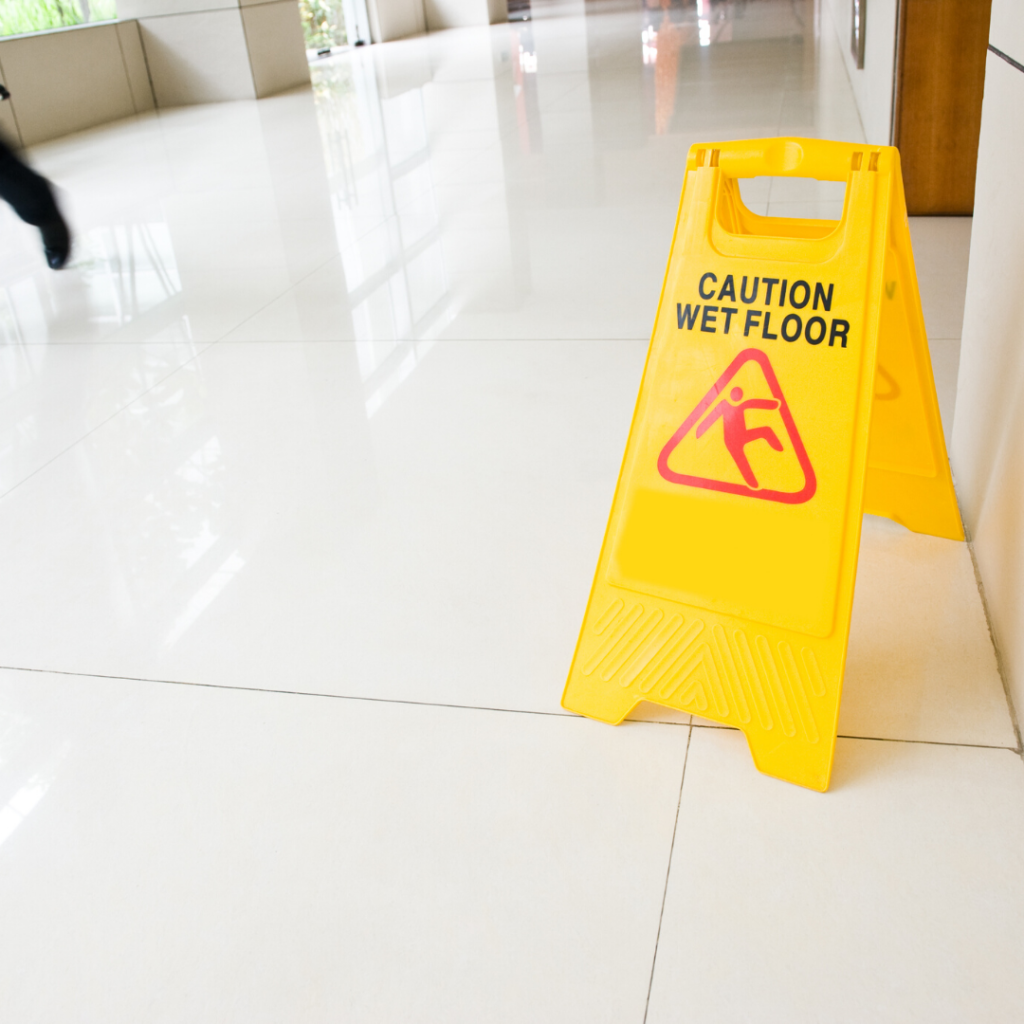 Personal Injury Cases
As we've previously stated, when you become injured as a result of a property owner's negligence, you're entitled to collect damages. It is the property owner's legal responsibility to maintain all safety aspects of their property to prevent injuries from taking place. However, negligence often occurs and causes the need for personal injury cases to take place. Examples of these cases our personal injury lawyer can help with include:
Defective conditions on the premises.
Slips and falls.
Swimming pool and amusement park accidents.
Fires.
Water leaks or flooding.
Failure to clear snow and ice from walkways.
How Working With Our Personal Injury Lawyer Will Help
If you've been injured and believe it involves premises liability, contacting an attorney should be at the top of your list. Proving you've fallen victim to circumstances involving premises liability will be a difficult task to accomplish on your own. To collect damages, you're required to provide the burden of proof against the defendant. By working with our personal injury lawyer our team will:
Gather undeniable evidence that negligence took place on the side of the property owner.
Prove your injury was caused by this negligence.
Set a realistic amount of damages you're seeking to collect.
Contact A Construction Accident Lawyer in New Hyde Park NY
Sustaining a serious injury can quickly bring your life to a halt. If this injury occurred through no fault of your own, seeking justice will help keep you financially secure. At Tannenbaum, Bellantone, & Silver P.C., our attorneys specialize in personal injury cases. For more information about what your next steps should be, contact our personal injury lawyer today!
What is a Personal Injury Lawyer?
Unfortunately, people suffer accidents that cause painful personal injury. Many of these accidents could be avoided and may not be your fault. Your injury may have been caused by someone else who, by law, is responsible for the damages. That's where we come in, our personal injury lawyer can provide you with representation. These cases can sometimes be difficult and drawn out, which is why we'd like to help during what may be a difficult time. You may be entitled to compensation for your injury, and Tannenbaum Law Group wants to ensure that you receive it.
Personal Injury – NY State & Long Island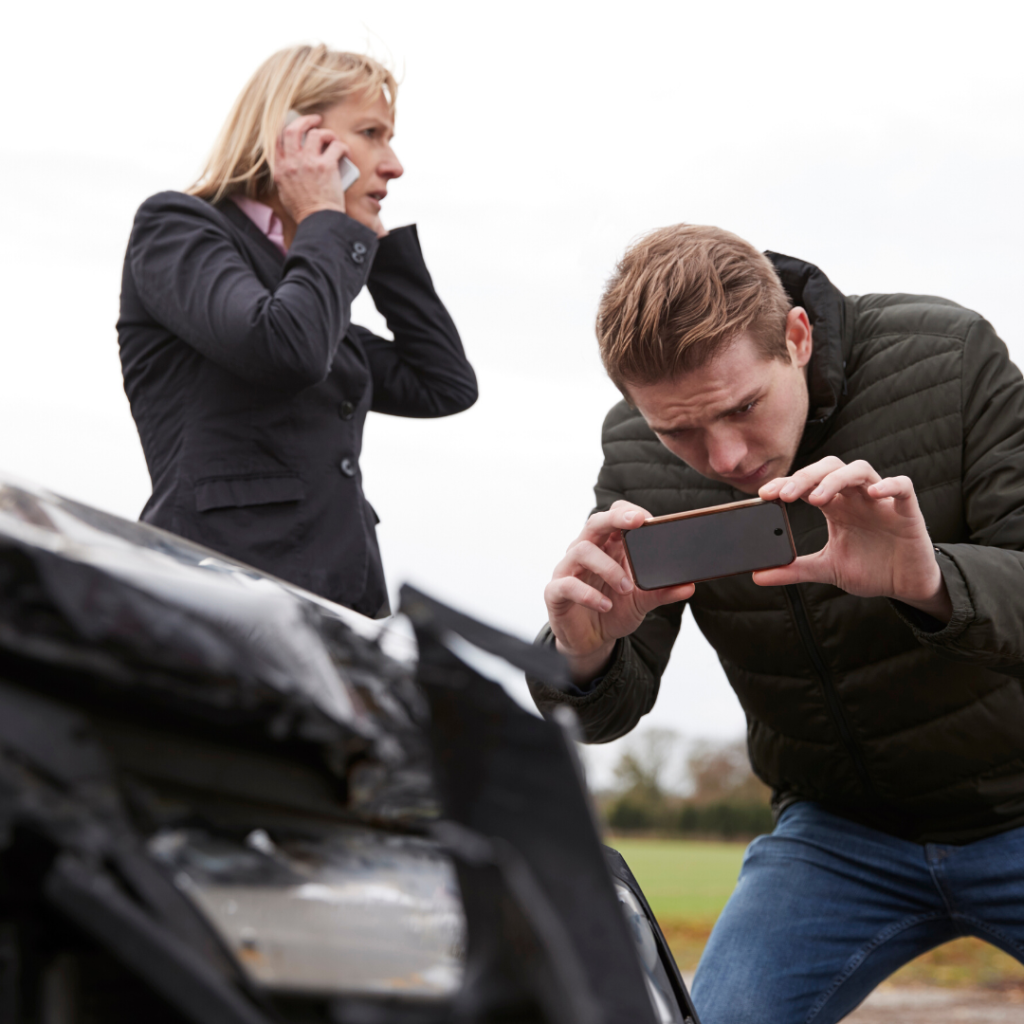 Personal injury is body pain resulting from an accident. Surprisingly often, people find themselves in situations where they endure serious injury for something that they couldn't avoid. This means that someone else may be legally responsible for their injuries. Personal injury cases do not have to include intentional infliction of pain. They can also be due to the negligence of the person at fault. Those at fault can be from a specific person or perhaps the result of a companies' negligence. Personal injuries can include but are not limited to:
Car Accidents
Dog Attacks
Workplace Injury
Medical Malpractice
Assault
Product Liability
If you're on or close to Long Island and have experienced a personal injury due to these cases. It may be beneficial to reach out to Tannenbaum Law Group!
What Do Personal Injury Lawyers Do?
A personal injury lawyer is a lawyer who works to obtain justice for the injured. Some things that a personal injury lawyer might do is:
Educate you on your rights
Give you advice on your case
Investigates your case
Estimates the long-term impact of your injury
Speaks with medical services
Works to settle your case
Represent you in court
Many times justice means monetary compensation. When someone suffers from a personal injury, it is common that they have been out of work, received a large number of hospital bills, and endured a traumatic, emotional experience from the accident. Personal injury lawyers represent the injured in personal injury lawsuits and work to receive this compensation for the injured person.
What Are The Usual Results Of Personal Injury Cases?
Similar to any other lawsuits, personal injury cases require a timeline of steps that lead up to the trial. Usually, the timeline will look something like this: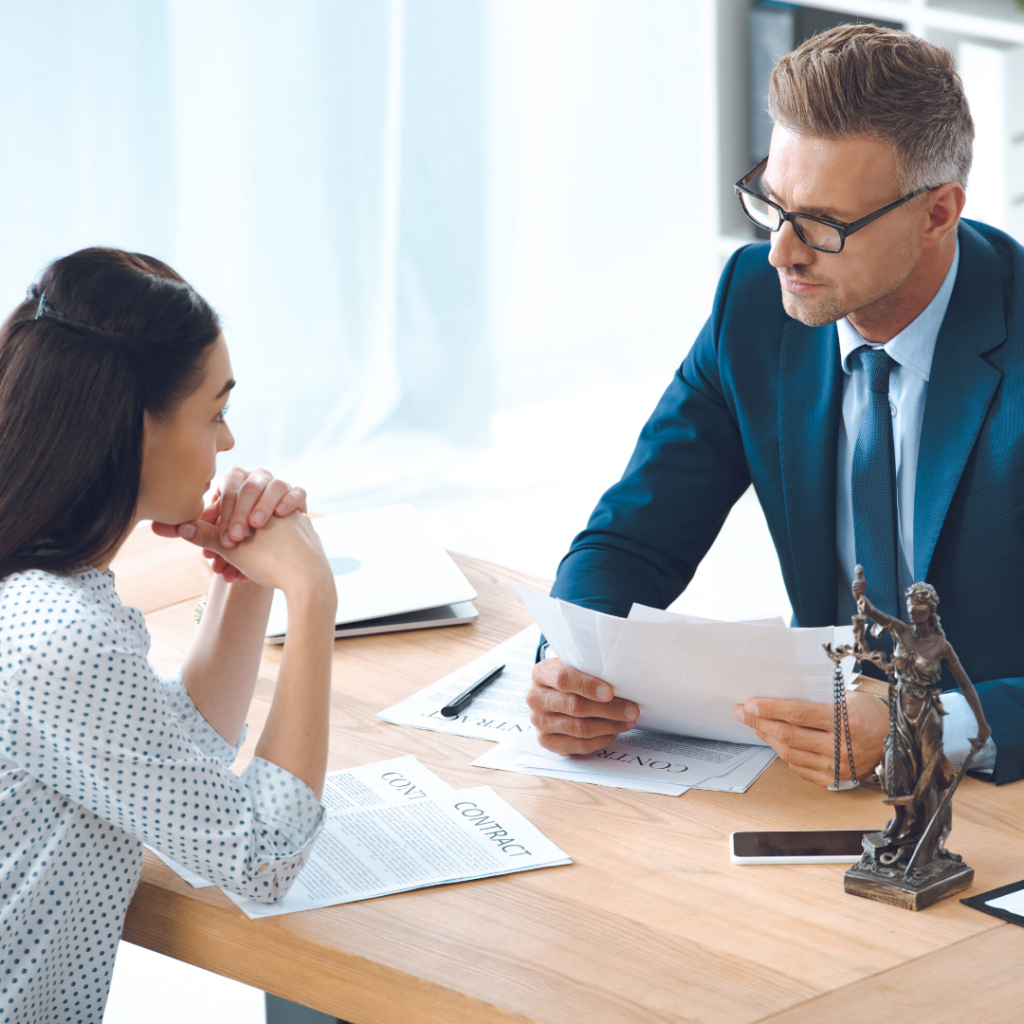 The injury occurs– The victim becomes injured due to the negligence or intentional act of someone else.
The plaintiff seeks medical attention– This step is important not only for the injured person's health, but it also gives you higher chances of receiving compensation.
Reach out to a personal injury lawyer– If you have experienced a personal injury, reach out to Tannenbaum Law Group to learn more about the following steps and how we can help you receive what you're entitled to.
Lawyer Investigates– After reaching out to Tannenbaum Law Group, we will look into your case and figure out the best plan to move forward with.
File an insurance claim or lawsuit/ ask for a settlement– Often, personal injury cases are settled outside of court. This is a possibility, and however, if a settlement cannot be reached, you would file a claim with your lawyer that will eventually go to trial. Our lawyers can help with both of these cases!
Investigation– Like any other court case, both our lawyers and the defendant will look further into your case and what happened on each side of the story.
Case Mediation– Our lawyers and the defendant's lawyers will begin an attempt to reach a settlement. If the settlement still cannot be reached, the case would move to the next and final step.
Trial– This final step happens when a settlement cannot be reached, and a jury in court must decide the verdict of the case. No matter what happens in the trial, Tannenbaum Law Group will guide the plaintiff until the end!
Contact Our Construction Accident Lawyer in New Hyde Park NY
Personal injury can be a traumatizing and difficult experience. Here at Tannenbaum Law Group, we understand this and wish to make the legal process as easy as possible for you. Unfortunately, personal injury cases can become very complicated and often can be a slow process. This is why it is important to reach out to a personal injury lawyer. We will not only guide you through legal processes and settlements, but we can help to support you through the difficult time you may be going through. If you've gone through a personal injury and need a lawyer, be sure to contact us to ensure your compensation.