When an accident or injury happens to you or a loved one, it can be a very complicated and confusing time. You should know what to expect if you are going through a personal injury lawsuit. If you have been hurt on the job, been injured in an accident, or from another type of negligence, you can count on the car accident lawyer in Valley Stream NY at Tannenbaum, Bellantone, & Silver, P.C. to provide you with excellent legal services.
A personal injury lawsuit is a dispute that can occur when a person is injured or in an accident, and someone else may be held responsible for that harm. Some kinds of personal injury cases include:
Car accident cases
Medical malpractice
Slip and fall cases
Dog bites
Many personal injury cases settle without a lawsuit being filed in court. However, if this is not the case you should be aware of the process of a personal injury lawsuit. The first step you should take after being in an accident or getting injured is getting the appropriate medical treatment. Avoiding the doctor and not receiving proper care can impact your case, and possibly cause a jury to assume that you were not seriously harmed by your accident. If you have suffered a significant injury and would like to file a lawsuit, you should consult a car accident lawyer in Valley Stream NY.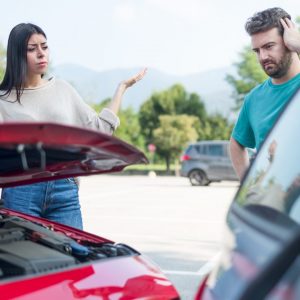 An experienced car accident lawyer in Valley Stream NY can help you determine the specifics of your case. This can include the severity of your injuries, medical costs, legal options, and whether you are able to seek compensation from another party. Before filing, your lawyer will interview you. The lawyer will need to know everything about the accident, your treatment, and the extent of your injuries, and their impact on your life. Your attorney will research your case and keep you aware of any developments throughout the process. During this difficult time, your main priority should be getting the appropriate medical care. Personal injury cases can often settle before a lawsuit is filed. A lawsuit should not be filed until you have recovered as much as possible, and your medical treatment has ended. This helps ensure that your lawyer knows how much the case is worth.
The next step is the litigation phase. This begins after you have filed a personal injury lawsuit in court. This starts the countdown on when the case will go to trial. Generally, a personal injury case will take 1-2 years to get to trial. The lawsuit must be filed within the state's statute of limitations.
Next is the discovery phase. This is where each party investigates the case by obtaining evidence from the opposing party, and investigates the opposing side's claims and defenses. During this process, each side will take depositions, and request documents from each other. This process can go on for 6-12 months, depending on the court's deadlines. After the discovery phase ends, the lawyers from each side will begin discussing settlement.
In some cases, the lawyers can settle among themselves, but sometimes they can go through mediation. Mediation is where a neutral third party mediator gets involved to help them resolve the dispute. Oftentimes, mediation is the final step in a personal injury claim. But, if it doesn't, the case will be scheduled for trial. Your car accident lawyer in Valley Stream NY will help guide you every step of the way so you can be appropriately represented and informed throughout your case.
Car Accident Lawyer in Valley Stream NY
After your accident, the last thing you want is to be confused and overwhelmed with your personal injury lawsuit. Get the compensation you deserve! At Tannenbaum, Bellantone, & Silver, P.C., we are dedicated to providing you with exceptional legal services so you can get your life back on track.
Before hiring a lawyer there are some important questions that you need to ask them so that you know if they are the right person for your case. Some lawyers will take a case just so they can collect a paycheck. The right lawyer will do everything in their power to make sure that you are happy with the final results in your case. Asking questions before hiring a lawyer can help you determine what kind of lawyer they are. You want to make sure that you can get as much detailed information about who they are as a lawyer and what they think about your case. Some good questions to ask are:
What percentage of your practice is devoted to car accidents?
What experience do you have with the specific type of injury?
What is a typical settlement range for cases similar to mine?
How much of my car accident case will you handle?
What out-of-pocket expenses am I responsible for?
What to Provide to the Lawyer after the accident
If you were involved in a car accident there are a couple of things to do so that if you have to hire a lawyer, you have all the necessary information available. The most important thing to do first is to make sure that everyone involved in the accident is safe and the proper medical attention is provided. After that, you want to get as much information as possible. Take pictures of the accident, gather witness statements, license plate numbers, insurance information, police report, and anything that will help you in your case. The reason for doing all of this is because if the other party tries to claim that something did or did not happen, you will have hard evidence to show for it.
Contact Our Car Accident Lawyer in Valley Stream NY
If you are someone you know who was involved in a car accident and is looking for a car accident lawyer in Valley Stream NY, then we are the place that will fight for you. At Tannenbaum, Bellatone, & Silver, P.C., we are 100% committed to making sure that if we take your case, we do everything in our power to fight for you. Going through a car accident is hard enough, let us handle the legal part of the case. To set up a legal consultation, please visit our website. We look forward to hearing from you.