The significance of a proficient car accident lawyer becomes strikingly apparent when an unfortunate situation unfolds involving personal injury resulting from an automobile accident. Within the domain of Tannenbaum, Bellantone & Silver, a prominent legal firm in Queens, NY, our foremost car accident lawyer stands ready to provide essential assistance in the face of unexpected events, ensuring you receive the care and attention you rightfully deserve.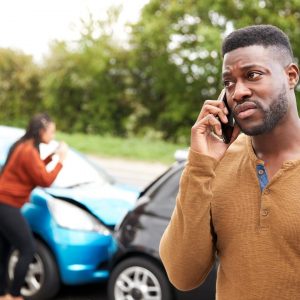 Recognizing that even the most cautious and prudent drivers can fall victim to accidents caused by others' negligence, our car accident lawyers in Queens, NY, is committed to securing the rightful compensation on your behalf.
Mitigating both financial and emotional distress constitutes our paramount objective. Our legal practitioners pledge unwavering dedication and time to ensure you secure equitable and just reparation. We specialize in a range of accident scenarios, encompassing:
Distracted driving incidents

Cases involving drunk driving

Accidents resulting from faulty car equipment

Instances of drivers asleep at the wheel

Situations rooted in negligence
Cases Involving Car Accidents
Should you find yourself entangled in any of the scenarios mentioned above or similar circumstances, it is highly advisable to engage the services of a car accident lawyer promptly. This is pertinent regardless of whether the accident was due to your actions. Seeking legal representation, particularly when physical injuries are sustained, is invaluable in navigating an accident's complex aftermath.
It's imperative to note that initiating a potential lawsuit is time-sensitive. Swift action is necessary to preserve the freshness of evidence, ensuring accurate reconstruction of the accident. Collaborating closely with you and your medical providers, your attorney comprehends the nuances of your physical treatment regimen.
Building a solid case is time-intensive; developing a strategic course of action can span from several months to even a year. Hence, expeditious action post-accident is crucial, as delay might lead to unwarranted financial burdens, including expenses for which the at-fault party is accountable. Engaging a lawyer results in significantly enhanced compensation compared to navigating the claims process independently.
Collaboration with a Legal Expert
Confronting a team of seasoned legal practitioners can be intimidating, leaving you susceptible to their professional prowess. Attorneys, habituated to defending claims against their clients, pose a formidable challenge to those without legal representation, often resulting in insufficient compensation for accident-related losses.
While pondering insurance claims and legal matters is valid, prioritizing your well-being remains paramount. Immediate attention to your health, seeking medical consultation and potential chiropractic care, is imperative. Just as you exhibited diligence in driving safely, extend the same level of care to your post-accident physical well-being.
Trusted Car Accident Lawyer in Queens, NY
Mirroring our steadfast commitment to numerous New York families impacted by car accidents, we assure you that our services extend beyond mere legal representation.
Take a proactive step towards easing the complexities of an arduous situation by enlisting the aid of a car accident lawyer in Queens, NY. Reach out to us today, and allow us to guide you through this challenging journey, ensuring a smoother path forward.