If you are driving an automobile, it is your responsibility to be careful and diligent while driving. However, even if you are being cautious, the actions of other drivers can still affect you. No matter how careful you are, if another driver is acting irresponsibly or recklessly, you may find yourself in an accident. In these situations, we believe you have the right to compensation for any losses you have suffered.
At Tannenbaum, Bellantone & Silver, P.C., we have experience in representing drivers and their families on Long Island for years. We have helped countless families through hard times and various types of automobile accidents. We will fight hard to get you what you deserve.
Unfortunately, many situations can lead to automobile accidents. While this is out of your control, understanding which type of accident you have fallen victim to can help your case. Some of these accidents may include:
Distracted drivers
Drunk drivers
Faulty brakes, tires, or other equipment
Falling asleep at the wheel
Road rage
Negligence
In any of these scenarios, along with many others, we believe that if you deserve compensation for your suffering. That is why we continue to represent families who have been involved in automobile accidents, and fight our hardest to help them get the support they are due. If you or a loved one has been involved in an automobile accident, do not hesitate to call us at Tannenbaum, Bellantone & Silver, P.C., and see what we can do to help you.
---
DEDICATION. EXPERIENCE. RESULTS.
Tannenbaum, Bellantone & Silver P.C. is a law firm that limits its practice to the representation of injured and sick clients in personal injury, medical malpractice, nursing home, construction accident, military malpractice, automobile accidents, and premise liability litigation. Our firm is trial counsel to many well known and respected firms throughout the metropolitan area. We have a long and successful track record in our areas of practice.
We work with recognized doctors, certified industrial hygienists, pharmacologists, physical therapists, economists, vocational specialists, life care planners, accident reconstructionists, and other experts to maximize the value of your case.
To better serve the needs of our clients and to assure proper attention to every case, we limit our practice to the representation of seriously injured people. If you are unable to meet with us at our offices, we will be pleased to meet with you at a convenient location. Please feel free to contact us to obtain an evaluation of your case. One of our attorneys will promptly respond to your inquiry.
MEET OUR ATTORNEYS: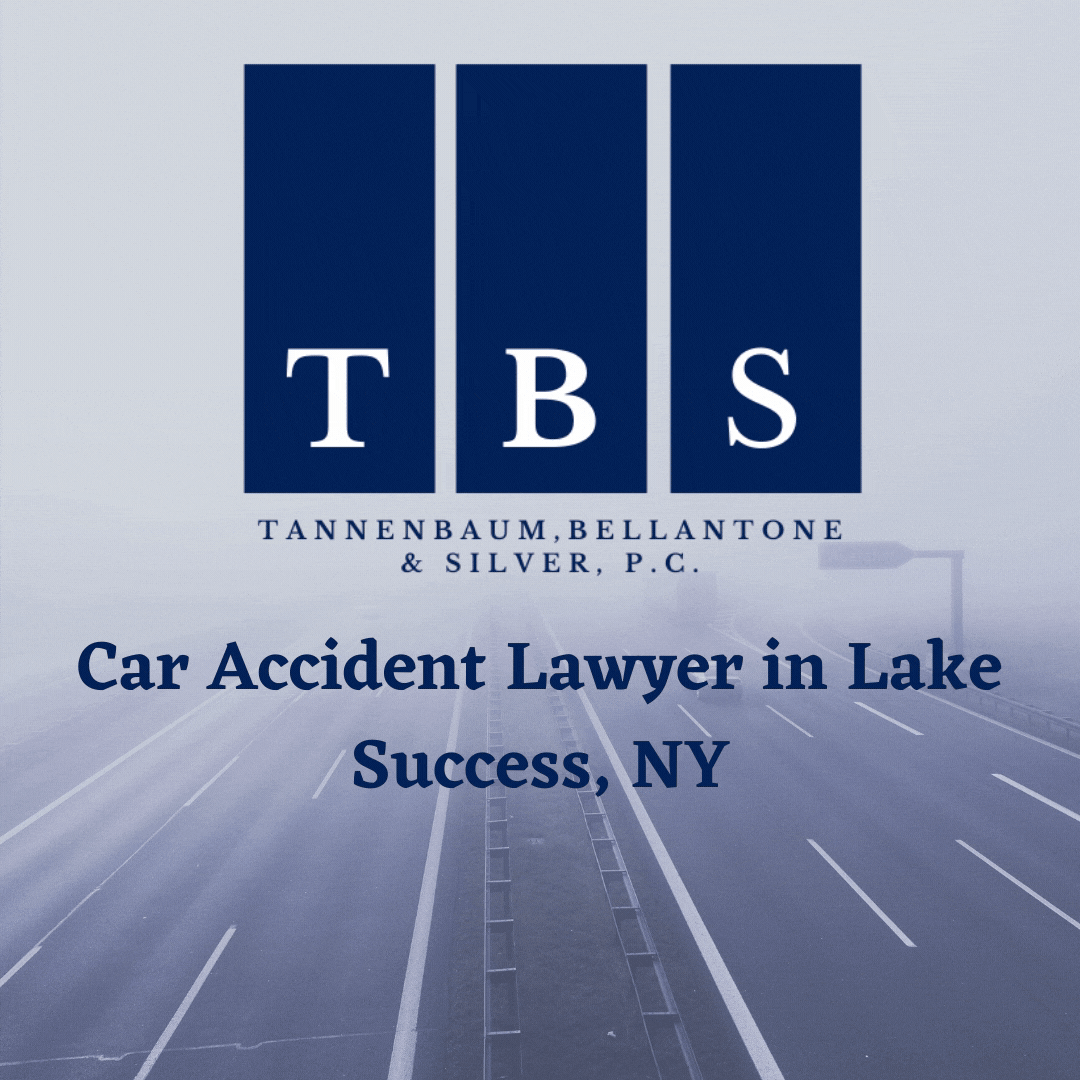 ---
Why Should I Hire A Car Accident Lawyer?
Every day, 678 car accidents happen in New York. If you happen to be one of those accidents, it might be time to contact a car accident lawyer in Lake Success, NY. Being involved in a car accident can be a very traumatic experience. Many things are running through your head like, how am I going to pay upcoming bills. At Tannenbaum, Bellatone, & Silver. P.C., we will help you fight your case so that you can rest assured that you will not be thrown to the curb due to unpaid bills.
Reason to Get a Lawyer After a Car Accident
Acquiring an attorney following a car accident is a smart move. A lawyer who has experience with car accidents can help you recover any losses that you might be facing. Lawyers understand the law much better than we do so if the case ends up going to court, they will have a much better chance of winning the case than we would if we tried to fight the case on our own. After a car accident, many things can happen that cause a lot of stress to develop. Unpaid medical bills, no car for transportation, loss of income due to not being able to work, and many more. A lawyer can help get you the money that you deserve so that you do not have to worry about not being able to provide for your family. Some other things to know when it is time to hire a lawyer is when someone else is blaming you for the accident you want to be prepared. No one wants to take responsibility for the accident so even when it is the other person's fault, they might try and blame you for it. That is when you know this it is time to hire a lawyer.
What to Look for When Hiring a Lawyer
Auto accident lawyers can have a wide range of various problems including, property destruction, personal injury, liability determinations, and wrongful death. When looking for a lawyer you want to look for a couple of things like: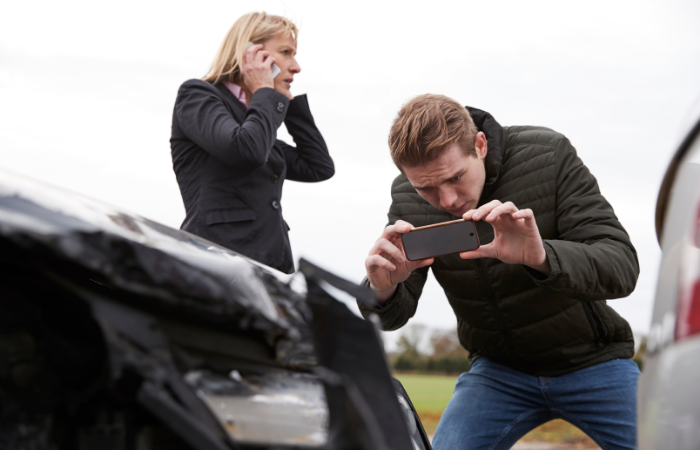 Experience
Skill level
Commitment
Location
Successful track record
By looking for these attributes in a lawyer, it can help you make a better decision on which one will fight for you and make sure that they do not give up. If you are going to spend the money on a lawyer you want to make sure that you do the proper research.
What Are Some Good Questions to Ask
Before hiring a lawyer there are some important questions that you need to ask them so that you know if they are the right person for your case. Some lawyers will take a case just so they can collect a paycheck. The right lawyer will do everything in their power to make sure that you are happy with the final results in your case. Asking questions before hiring a lawyer can help you determine what kind of lawyer they are. You want to make sure that you can get as much detailed information about who they are as a lawyer and what they think about your case. Some good questions to ask are:
What percentage of your practice is devoted to car accidents?
What experience do you have with the specific type of injury?
What is a typical settlement range for cases similar to mine?
How much of my car accident case will you handle?
What out-of-pocket expenses am I responsible for?
What to Provide to the Lawyer after the accident
If you were involved in a car accident there are a couple of things to do so that if you have to hire a lawyer, you have all the necessary information available. The most important thing to do first is to make sure that everyone involved in the accident is safe and the proper medical attention is provided. After that, you want to get as much information as possible. Take pictures of the accident, gather witness statements, license plate numbers, insurance information, police report, and anything that will help you in your case. The reason for doing all of this is because if the other party tries to claim that something did or did not happen, you will have hard evidence to show for it.
Contact Our car accident lawyer in Lake Success, NY
If you are someone you know was involved in a car accident and is looking for a car accident lawyer in Lake Success, NY, then we are the place that will fight for you. At Tannenbaum, Bellatone, & Silver, P.C., we are 100% committed to making sure that if we take your case, we do everything in our power to fight for you. Going through a car accident is hard enough, let us handle the legal part of the case. To set up a legal consultation, please visit our website. We look forward to hearing from you.
---
What To Know About Car Accident Cases
Car accidents can be one of the most traumatic experiences that an individual can undergo. The buildup of scaring trauma could be substantial, and taking the appropriate legal action following this is an important step when trying to move forward. Whether you have caused the accident, or been the victim in this circumstance, seeking out proper legal representation should be at the top of your list of to-dos. At Tannenbaum, Bellatone, & Silver P.C., we have a team of attorneys that will help you get through this difficult time and inform you of everything you need to know regarding your typical car accident cases.
New York Is A "No-Fault" State
The first important bit of information to understand about car accident cases is that New York is a "no-fault" state. In no-fault states, your auto insurance will cover a portion of medical expenses, regardless of who was at fault. The goal of this process is to streamline insurance claims and allow everyone involved in the accident to receive the appropriate medical treatment. However, when this insurance does not cover the extent of your medical expenses, our attorneys at Tannenbaum, Bellatone, & Silver P.C. will be able to assist.
"Serious Injury" Threshold
While it can be difficult to step outside of a "no-fault" medical case with sub-par representation, our team of experienced attorneys is well versed in all aspects of the law. To go past a "no-fault" claim, you must be able to show the injuries you've sustained pass the "serious injury" threshold. The following conditions that fall into this category include the following: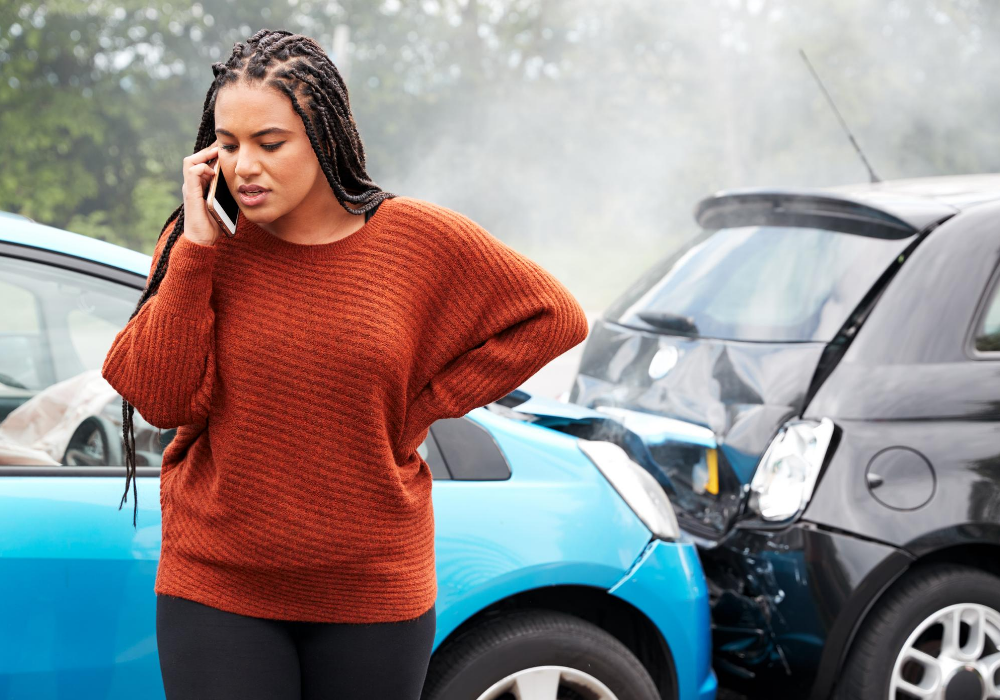 Dismemberment.
Fractures.
Significant disfigurement.
Permanent limitation of an organ or bodily function use.
Permanent loss of an organ or bodily function use.
Gathering Evidence
When you believe your car accident case can move past a "no-fault" claim, the next step in the process will be gathering the appropriate evidence. Our attorneys will work diligently to build a case that either proves you were the victim of negligent driving or that you should not be at fault for the damages of which you're in accusation. The evidence we compile will vary on a case to case basis, but it can include some of the following information:
Evidence from the scene of the accident.
Car repair details.
Medical diagnoses and expenses.
Determining if illegal substances played a role in the accident.
Determining if phone use or other reckless behavior was taking place at the time of the accident.
The Burden Of Proof
One of the most critical aspects our team wants clients to understand about car accident cases is that when a lawsuit such as this is being filed, the plaintiff is tasked with providing what is known as the burden of proof. If you have sustained a serious injury and would like to take the person who caused the accident to court, you will bear the burden of proving the other driver was at fault. That is why when you've been involved in an accident, your best bet at reaching a favorable outcome will be to work with our staff at Tannenbaum, Bellatone, & Silver P.C. Our attorneys understand what goes into both harboring and disproving the burden of proof, and will do everything in our power that builds the case that keeps you most protected.
Contact Us
In the state of New York, several different factors play various roles in car accident cases. Due to the state's "no-fault" policy, minor incidents are often settled outside the need for expansive claims. However, if you've suffered from a serious injury, or your medical expenses exceed what is covered by auto insurance, do not hesitate to reach out to our team at Tannenbaum, Bellatone, & Silver P.C. Our attorneys will provide a full assessment of your case and help determine the most beneficial course of action moving forward. Be sure to contact us today and get this process started.
---
Should I Get a Lawyer For a Car Accident That Was My Fault?
Car accidents can create a hassle for all parties involved. From getting into an accident, exchanging information, calling the police to get a report, contacting insurances, the whole experience can be draining and create a headache! In addition to all these, in some accident cases, you may need to contact a lawyer. But in cases where the accident was your fault, should you contact a lawyer? In this article, we will discuss just that! If you are in need of a car accident lawyer in Lake Success, NY, contact us at Tannenbaum, Bellatone & Silver, P.C., and see how we can help you!
What to do after an accident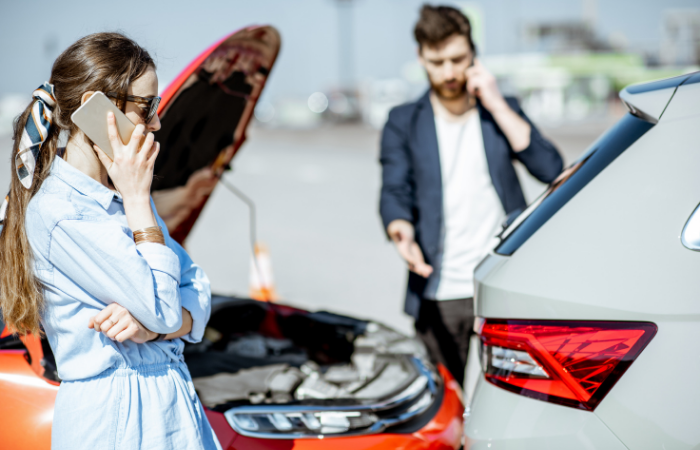 When someone else causes a car accident, you are in you to have the right to compensation for any injuries and damages caused by accident. However, if the situation is the other way around, and you may have caused an accident, the same can be true, which can be quite concerning. Even if you may have been the cause of your accident, you can still get help from car accident lawyers to recover from your losses from the accident. If you are looking for car accident lawyer in Lake Success, NY, reach out to us at Tannenbaum, Bellatone, & Silver, P.C., and see how we can help.
After an accident, you should never leave the scene of the crash. Always stop after the crash and remain at the scene, or you can face harsh punishments. Stopping, and making sure everyone is okay, should be the priority. Afterward, you may talk to the other driver, exchange some basic information, and wait for the police to arrive to take a report. During this time, it is a good idea to not mention who you think is at fault or say anything incriminating. The police report and any investigation will show the details of the accident.
Even if you are at fault, partially or entirely, a law firm can do a professional investigation and discover many different options for you to recover financially from an accident. It is always a good idea to contact a car accident lawyer to make sure you have access to anyways of financial recovery. For example, in New York, there are pure comparative fault laws, meaning as long as the accident was not 100% your fault in every way, you have the opportunity to file a claim and get some recovery. Additionally, New York is a no-fault state, meaning that each driver has their own insurance to turn to as well.
No-Fault coverage provides benefits for medical bills, damage, and even lost wages no matter who was liable for the accident. In any case, having a car accident lawyer on your side can help you recover losses after an accident. Reach out to us on our website to talk to a car accident lawyer in Lake Success, NY, and see your options today!
---
Contact Our Car Accident Lawyer in Lake Success, NY