Have you or a loved one recently been a victim of an injury due to negligence by doctors or nurses after giving birth? We know that this can be a difficult time for you and your family; that's why at Tannenbaum, Bellantone, & Silver, P.C, we value ourselves on fighting for justice and want to see you get the compensation that you deserve. With our expert medical malpractice lawyer in Suffolk county, we have the experience needed to take on your case.
Medical Malpractice
Medical Malpractice is when a healthcare professional doesn't act accordingly to their standards, and as a result, the patient is injured. In New York State, the statute of limitation is two years and six months from the time of the injury. Some examples of malpractice include but are not limited to:
A doctor or hospital violates the standard of care through negligence or errors in diagnosis, treatment, or aftercare.
The accused negligence or violation causes an injury that is specifically due to the claimed negligence.
The injury creates issues in the patient's life or creates significant damage.
Who Can Be Held Accountable?
When it comes to birthing injuries, there could be a handful of medical professionals who can be held accountable. It's our medical malpractice lawyer in Suffolk County's job to listen to our case, find out who is responsible for the negligence, and hold them accountable for their failure to act accordingly. These healthcare professionals who might be involved with the birthing process and can be held responsible are: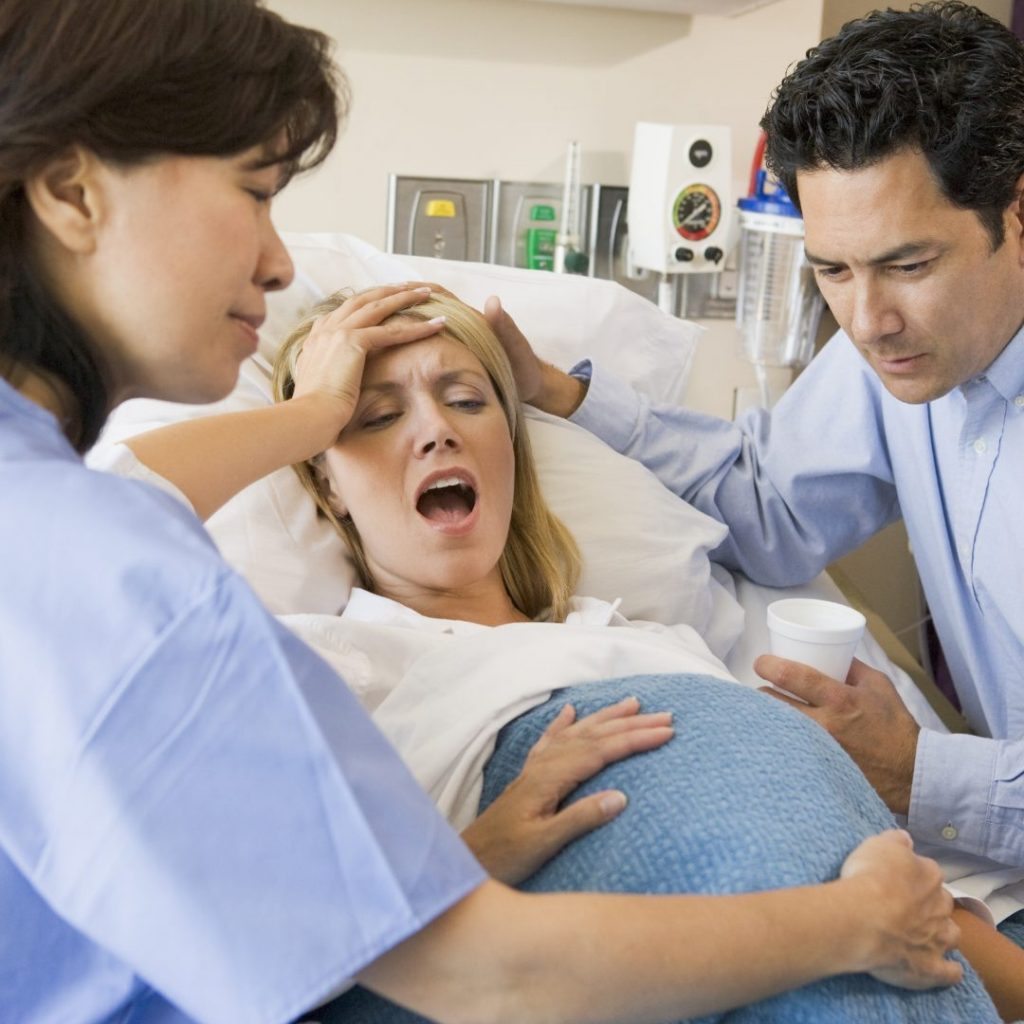 OBY/GYN
Midwives
Physicians
Surgeons
Nurses and Nurse Practitioners
Physician Assistants
Allied Health Professionals
Injuries
Birthing injuries can be split into two categories: injuries that affect the Mother and injuries that affect the child. The following injuries and more can be found in this article for further explanation. For our medical malpractice lawyer in Suffolk County, it does not have to be limited to one or the other, as sometimes both the Mother and child can be injured during malpractice. It is their job to work with you and ensure that those responsible for their malpractice are liable for their wrongdoing.
Injuries to the Mother
Preeclampsia – If left untreated, it can cause the Mother to have a seizure while delivering their child
Medical equipment or waste that is left inside the Mother after a C-Section
Uterine rupture
Infection
A Mothers's internal organs can be damaged by medical equipment
Complications from anesthesia, and
Failure to control bleeding.
Injuries to the Child
Caput Succedaneum: is the swelling of a newborn's scalp, usually caused by pressures on the baby's head during a difficult or prolonged head-first delivery.
Cephalohematoma involves bleeding under the baby's scalp and is another type of birth injury that can result from vacuum extraction.
Bone Fractures are sometimes caused in a normal birthing process and usually are the collar bone or upper arm bone.
Death– is the most emotionally painful of these injuries and can lead to a wrongful death lawsuit.
Contact Our Medical Malpractice Lawyer Suffolk County
At Tannenbaum, Bellantone, & Silver, P.C., we know that any birthing injury can be painful physically and emotionally, but you don't have to suffer alone. With our medical malpractice lawyer in Suffolk County, we can help you get the much-needed closure and compensation for the damages done to you, your child, or a loved one. Schedule your consultation with us today.